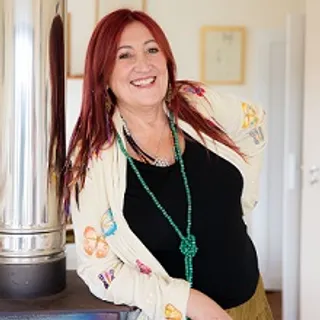 Lynne Franks
One of the world's top PR & marketing strategists, futurist Lynne has tracked consumer patterns for thirty years predicting lifestyle preferences & directions. Pioneering the cause for women in business Lynne is an adept keynote speaker on business and lifestyle. Boasting world-renowned success Lynne will empower and educate a business audience.
"Everyone was blown away by your passion and drive - you truly are a brilliant motivator and an inspirational figurehead."
Lynne Franks is recognised as one of the world's top experts in PR & Branding; Women's Engagement and Consumer Trends Prediction.
Lynne is an experienced speaker on international platforms on sustainability, conscious business practices, circular economy and systems; stakeholder communication and women's leadership in community, business and the post-covid world.
Lynne has spent twenty years as the UK's top consumer PR practitioner, working with major global brands as well as creating London Fashion Week, the British Fashion Awards and promoting many top designer names combined with her work over many years bringing awareness to a number of human and women's rights, diversity and environmental issues.
Lynne's first business venture was her PR company 'Lynne Franks PR', a company she started at the age of twenty-one. Through hard work and determination, Lynne grew 'Lynne Franks PR' to become one of the world's most recognised PR agencies, helping to improve public relations for non-profit organisations around the world.
Since selling her ubiquitous PR agency in the early nineties, Lynne founded a company called SEED, which stand for Sustainable Enterprise and Empowerment Dynamics, as well as writing a number of books including the global best seller, The SEED Handbook, the feminine way to create business, which became the foundation for her SEED Women's Leadership Platform and Training Programmes. Lynne has also created new businesses in the UK and US
Lynne has subsequently worked on women's leadership and engagement with McDonald's, Tesco, HSBC and others as well as partnering with the Prince's Trust, World Bank and UNESCO in her work with deprived communities in the UK; Africa; Post-War zones and the US.
Now living in Somerset, Lynne has converted two listed buildings in the old market town of Wincanton into a sustainable SEED fashion and gift store and the SEED Community Hub, with a vegan SEED Café, treatment rooms and workshop space.  Lynne also broadcasts regularly, runs the SEED Hub Club women's leadership platform and her regular Podcast, Frankly Speaking with Lynne Franks and Friends.
For further information or to book Lynne Franks, call us at Speakers Corner on +44 (0)20 7607 7070 or email info@speakerscorner.co.uk
What people said about Lynne Franks
"Everyone was blown away by your passion and drive - you truly are a brilliant motivator and an inspirational figurehead."

Brunel University
Want to know more about Lynne Franks
Other speakers you might like
Speakers Corner (London) Ltd,
Ground and Lower Ground Floor,
5-6 Mallow Street,
London,
EC1Y 8RQ