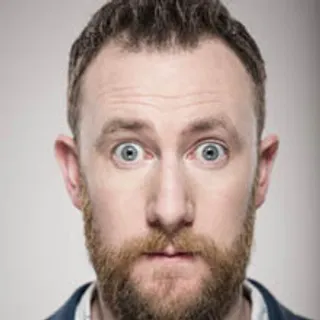 Alex Horne
Thoughtful and unique, Alex Horne is an award-winning comedian. Having the Chortle breakthrough award and many accolades collected at Edinburgh Fringe festival under his belt, there's no doubt he's a true talent. Also a creator of comedy music show The Horne Section, he blends comedy with incredible musical flair as his 5 piece band perform an outlandish set. Appearing on numerous comedy television shows, there is no end to Alex's ability to entertain.
"He was a perfect host, made everyone feel comfortable and kept the room engaged the whole time. Did I mention we loved him?"
Alex Horne is a talented British comedian, writer and performer.  The host and creator of 'The Horne Section' on Radio 4; which brings together his five-piece band to create a riotous mix of comedy, cabaret and music.  Alex's endless talents make him a hilarious stand-up comedian and an accomplished awards host at corporate events.
Alex studied at Sidney Sussex College at Cambridge University during which time he was a member of the Cambridge Footlights, an internationally renowned comedy troupe. This ignited his love of comedy and entertaining audiences and he appeared at the Edinburgh Festival to entertain the masses.
His fist show at the Edinburgh festival was titled 'How to Avoid Huge Ships' and in 2003 he performed a show called 'Making Fish Laugh', gaining a nomination for the Perrier Newcomer Award; a year later he won the Chortle Award for Best Breakthrough Act. In 2007 he performed Birdwatching' and in 2008 he returned with the sequel called 'Wordwatching'. The shows received critical acclaim and Alex was offered a book deal with Virgin Publishing to release two written versions of his shows.
His solo show Monsieur Butterfly in 2014 won Alex a Foster's Edinburgh Comedy Award nomination.
Since his hits at the fringe festival, Alex has gone from strength to strength, taking his comedy into mainstream media channels. Alongside The Horne Section, Alex has appeared on Celebrity Mastermind, Britain in Bed, Never Mind the Buzzcocks and Dara O'Briain's School of Hard Sums to name a few.
Creating and starring in the show Taskmaster has won Alex critic, comics and audience praise, the show has been nominated for the Broadcast Awards' Best Entertainment Show, a huge feat which is testament to Alex's level of talent.
Alex has his own individual quirky sense of humour that has audiences laughing from start to finish, he is an ideal choice of awards host or after dinner entertainment at corporate events and will not disappoint.
For further information or to book Alex Horne, call us on +44 (0) 20 7607 7070 or email info@speakerscorner.co.uk
What people said about Alex Horne
"He was a perfect host, made everyone feel comfortable and kept the room engaged the whole time. Did I mention we loved him?"

Moneyfacts Group plc
Want to know more about Alex Horne
Other speakers you might like
Speakers Corner (London) Ltd,
Ground and Lower Ground Floor,
5-6 Mallow Street,
London,
EC1Y 8RQ