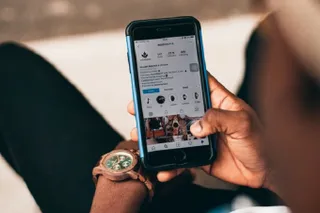 5 Property Speakers to Follow Right Now
You've heard the term 'Location! Location! Location!' but finding experienced, knowledgeable, and good advice from the right people is crucial to taking your property event to the next level. That's why we have searched our little book of property speakers  to help make planning your event a whole lot easier.
From energy efficient and eco-friendly designers  to experienced presenters and experts  from your favourite programs, fill up your feed with the best the industry has to offer with these five essential property speakers and their inspiring accounts.
This passionate architectural designer believes that beautiful design doesn't have to cost the earth to build or maintain. From eco-friendly home conversions to low impact sustainable housing, Charlie is a brilliant designer and speaker to follow. Feast your eyes on a feed that will inspire your next home renovation or invite him to your next event!
Famed for the Channel 4 programmes: The Home Show, The Restoration Man and George Clarke's Amazing Spaces, the architect has become a household name on the small screen and across his social media channels. George uses his position to incite social action, and is an ambassador for housing and homeless charity Shelter. The perfect choice for speaking on environmental issues, the housing crisis and home design.
Michael Pawlyn has been described as a pioneer of regenerative design and biomimicry and is dedicated to marrying up the inspirations of nature to use in his work as an architect. After achieving outstanding success as architect for the Eden Project, Michael shares his stunning images and sustainable design with his online audience and inspires us to be curious about biomimicry, sustainability and energy and climate change solutions.
With over 18,000 followers on Instagram, Sarah Beeny is the property expert to follow online. With over 20 years' experience, she is one of the most familiar and trusted names in the world of property, and is well-placed to host corporate events and awards shows too. She has written regular columns, in addition to numerous books, and her latest book is Sarah Beeny's 100 DIY Jobs, a straight-talking guide to the most frequently tackled household DIY jobs. Follow Sarah for an in-depth look behind the scenes of her life and dive into the world of property now!
As a TV presenter, author and journalist, Martin Roberts is all of these things and a property expert. Having had a vastly successful media career, Martin uses his social reach to take you behind the scenes on everything from renovations to presenting and speaking engagements. Martin can safely be considered a leading figure of experience and expertise and is a wonderful addition to your property timeline.
For further information or to book a speaker, call us on +44 (0)20 7607 7070  or email  info@speakerscorner.co.uk .
Newsletter Sign Up
If you liked this article then why not sign up to our newsletters? We promise to send interesting and useful interviews, tips and blogs, plus free event invites too.
Have an enquiry?
Send us a message online and we'll respond within the hour during business hours. Alternatively, please call us our friendly team of experts on +44 (0) 20 7607 7070.
Speakers Corner (London) Ltd,
Ground and Lower Ground Floor,
5-6 Mallow Street,
London,
EC1Y 8RQ