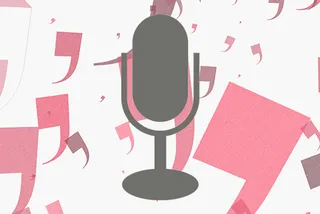 An Interview With Alexa Clay
You study the misfits of society and sub-cultures. What is the best piece of advice you have learnt from fringe organisations?
From hermits I've learned the value of quiet and connecting with your authenticity. From hackers I've learned the need for autonomy and relaxed hierarchy. From gangsters I've learned the art of hustle and resourcefulness. From live-action-role-players I've learned how fantasy role playing can be an incredible source of creativity for prototyping.
A lot of the underground innovators you work with keep their work a secret, and make their organisation very hard to get hold of, how do you source out these grassroots organisations of society in order to bring their activities to light?
I spent over four years building trust with innovators in the black market and informal economy. There is no LinkedIn for these types of actors - so a lot of my research was based on introductions, just being at the right place at the right time, and knowing where to look in particular cities. Most people feel pretty immune to the law, so I was surprised how open and talkative people were.
What tools/key messages do you hope clients take away following a keynote session with you?
1. Exposure to cutting-edge thinking on creativity and innovation practice 2. Inspiring models of organising and community building 3. Dynamic insight into "fringe" communities and best practice from hackers, pirates, gangsters, and hippies 4. How to create enabling environments for intrapreneurs and how to foster innovative subcultures within organisations
How did you get into public speaking? What projects are you currently working on, both in this capacity and generally?
I got into public speaking to help create bridges between "old power" institutions and emergent fringe subcultures. I am currently working with different "neo-tribe" communities around the world - helping to share the stories of alternative forms of community from start-up and hacker collectives to eco-villages, maker spaces, co-living communities and new types of guerilla networks popping up around the world.
Has your work ever put you in danger, if so how did you combat this?
I've been very careful. I've only ever been mugged once - and that was unsuccessful. It was by a guy who seemed like it was his first time trying it out. The only real danger I was ever in was taking a death-defying motorcycle ride with an Indian gangster who nearly made me into road kill.
Have an enquiry?
Send us a message online and we'll respond within the hour during business hours. Alternatively, please call us our friendly team of experts on +44 (0) 20 7607 7070.
Speakers Corner (London) Ltd,
Ground and Lower Ground Floor,
5-6 Mallow Street,
London,
EC1Y 8RQ