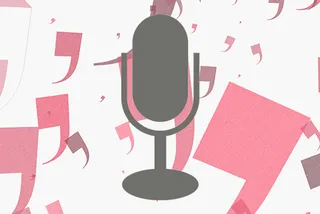 An Interview with Cath Bishop
What's the biggest challenge you've overcome?
Turning things round after underperforming at two Olympic Games to win a silver medal at my 3rd Olympic Games.
Why do you enjoy being a speaker?
Sharing my experiences from two very different careers as an Olympic athlete and diplomat and drawing out the lessons about what makes people perform well under pressure, and what makes the difference between success and failure. (There's also a bit of an adrenaline kick just before I start, a little bit like when you race, and that's hard to come by when you stop being a sportsperson!)
Who would you most like to share a platform with?
Hillary Clinton, amazing woman and incredible resilience role model.
What do you do to ensure your presentation has a lasting impact?
Find out as much as possible in advance about who I am working with, who the audience is, what their challenges and opportunities are, and each time I start with a blank piece of paper to tailor what I am going to say to each client.
What can you not leave the house without?
Some sort of plan and purpose for the day.
From your experience, what makes a great leader?
I could speak for a while on this (and frequently do!), but in short, I'd say it is someone who understands the people they are leading, who constantly learns and keeps growing as a leader themselves, and who has a passion for what they do that they share to inspire those around them to achieve great things.
Who has been the biggest influence on your life?
All sorts, from my Dad who has an insatiable appetite for learning, from people I rowed with in the Olympic team from Steve Redgrave to less famous but equally impressive rowers in their own right, and all sorts of people I have met and spent time with in sport, diplomacy and now as a parent.
What can a typical corporate audience learn from your experiences?
Too many things to list, but it includes aspects of leadership, how to perform under pressure, how to build a high-performance team in the toughest of circumstances, how to deal with change, how to be a resilient leader and how to perform at your best when it really counts.
What's your favourite way to spend a Sunday?
A lie-in (never happens!), go for a run (sometimes happens), and trip to the woods with my husband and kids in the sunshine (usually happens but often in the rain!)
What personal ambition must you fulfill before you die?
Hmm, quite a few things, from a trip to the North or South Pole, to writing a book, to mention just a couple.
Can you leave us with an inspirational one liner from your speech?
"You can't always achieve a perfect outcome – but you can always achieve excellence in everything you do."
Looking to book a speaker? Inspired to put on your own conference? Give us a call for on +44 (0) 20 7607 7070 or email us at  info@speakerscorner.co.uk .
Have an enquiry?
Send us a message online and we'll respond within the hour during business hours. Alternatively, please call us our friendly team of experts on +44 (0) 20 7607 7070.
Speakers Corner (London) Ltd,
Ground and Lower Ground Floor,
5-6 Mallow Street,
London,
EC1Y 8RQ