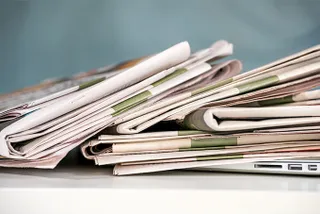 Get On Yer Bike Sir Steve Redgrave...
Sir Steve Redgrave  is not one to turn down a challenge, and on June 12th he will begin the Race Against America (RAAM) regarded as the "world's toughest bike race".  Steve's aim is to raise £100,000 for Sport Relief and The Steve Redgrave Fund by cycling from California to Maryland across 14 states in only 8 days - which means an average of 400 miles every day! His team will include 8 former rowers with an average age of 48, shattering the myth that age is an excuse for not making it to the gym. However, in all fairness to the rest of us, it is safe to say that former Olympic rowers are a special breed.
Having come to the end of an incredible rowing career and 13 years of pain, James Cracknell  OBE at 37 also attempted the Land's End to John O'Groats tandem last year, and recently took on the challenge of racing to the South Pole with Ben Fogle .  It was featured on the BBC in a brutally honest documentary, and their incredible book, Race to the Pole, detailed their story of struggle - not only against the conditions but also with each other - and James's own personal struggle in putting the needs of the team ahead of his own personal demands. In April James went on to complete the incredible Marathon des Sables – a 6 day ultra-marathon in the 49'C heat of the Moroccan desert.  Before, after, and during the race, James agreed to be monitored by Simon Wickes at QinetiQ – an international defence technology company – in order to learn more about what happens to the body in extreme conditions. This included using the latest technology assessment methods, from weighing James at the end of each day to see how much body mass he had lost due to sweating, to giving James a radio pill to swallow which acted as an internal thermometer.  The results will be featured on a documentary for the Discovery Channel in August.
James also works as a sports feature writer at The Telegraph and he is not the only one to have moved into the world of reporting following his Olympic rowing career.  His fellow rower Sir Matthew Pinsent  is now a BBC sports writer and in January he was also appointed to the board of JJB. Along with Steve, Matt continues to do a great deal of work raising money for charity, and he is always on the look-out for the next challenge.
Such former gold medal Olympic champions are among the rare breed who truly understand and have experienced the physical and more importantly, mental challenges, involved in aiming high and actually delivering.  Their determination and focus in achieving their goals is truly inspiring.
Have an enquiry?
Send us a message online and we'll respond within the hour during business hours. Alternatively, please call us our friendly team of experts on +44 (0) 20 7607 7070.
Speakers Corner (London) Ltd,
Ground and Lower Ground Floor,
5-6 Mallow Street,
London,
EC1Y 8RQ