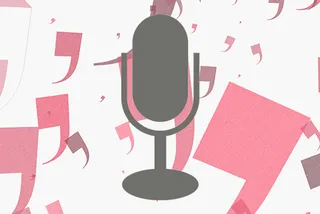 On Upping Your Elvis | A Q&A with Chris Baréz-Brown
Chris Baréz-Brown
28 April 2017
Who would you most like to share a platform with?
Elvis, he could sing as I do the percussion.
How did the corporate speaking start?
Natural progression from training and writing books.
And your last event?
Helping hardened casino GM's become more emotionally sensitive in Las Vegas.
Which event has been your favourite and why?
Nearly all gigs in Latin America are great; the energy is fantastic. Loved a tour I did once around the Baltics, new country every day. Ultimately, I am a sucker for travel and interesting people.
If you could speak at any event, past or future, what would it be?
TED (the first one).
On average, how many times a year do you speak at corporate events?
20
Do you use PowerPoint?
Yep, but only to show pretty pictures. Purely eye candy.
How do you like to be introduced?
I was once introduced with "be prepared to be stunned and amazed….!" I am good, but I am not David Blaine. Just some words and a gag is fine. Short is sweet.
What are the most asked for topics?
Upping your Elvis, how to have kick ass ideas, leading for a creative culture and corporate happiness.
Is your speech at all interactive with audience participation?
Yes, lots.
Do you have any funny/embarrassing speaking anecdotes you care to share?
No, there is nothing funny about what I do. I take this very seriously indeed. I am a professional don't you know. Well there was a time when I had an attack of tourette's in a mid-western conference where the word 'damn' can bring on a seizure. Since then, I have been cured.
Looking to book a speaker? Inspired to put on your own conference? Give us a call for on +44 (0) 20 7607 7070 or email us at  info@speakerscorner.co.uk .
Have an enquiry?
Send us a message online and we'll respond within the hour during business hours. Alternatively, please call us our friendly team of experts on +44 (0) 20 7607 7070.
Speakers Corner (London) Ltd,
Ground and Lower Ground Floor,
5-6 Mallow Street,
London,
EC1Y 8RQ