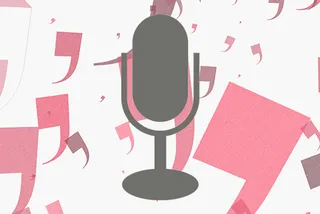 An Interview With Christer Holloman
What advice would you give to a young entrepreneur who was just starting out?
The first thing you must figure out is what you want, and why you want it. Anyone can make it if they try hard enough, for long enough, and don't give up as soon as they encounter a setback. Many of the richest people I know have lost their wealth several times. If your heart and mind are not in it for the long-run, you won't get anywhere. Don't make a lack of money, experience or 'luck' an excuse to not do something. Instead, figure out how you will get those things. Start small, get a part-time job, get a mentor, etc.
Do companies need to have a full social media strategy in order to maximize their chance of success in today's business environment?
No, the word strategy can seem daunting, starting to use social channels doesn't have to be a big deal, just think of it as another way for customers to discover you. Why wouldn't you want that, doesn't that deserve at least a few hours of your life to get set-up? Companies that don't take social media seriously are leaving money on the table for their competitors to grab instead.
You worked on The Times and Sunday Times digital strategy, do you think there will come a time when the physical newspaper disappears altogether?
Newspapers are nothing but a vehicle to present adverts to people, the news is just a hook to draw the eyeballs in. As news, and other things that get our attention (like cute cat videos), find new ways to reach us, less popular channels will become redundant. It's a fact that fewer and fewer people in the UK are buying physical newspapers. Forward thinking newspapers have seen this coming and have invested in future channels. Two great examples are The Guardian, which owns AutoTrader, and The Daily Mail, which owns Zoopla, sites making their owners millions every year.
What do you see as being the next big trend to hit social media or the digital industry in general?
In the consumer space, machine learning and artificial intelligence are sneaking up on us already. It's about getting new tools and systems (could be anything, like a social media service or a news outlet) to understand who we are and personalize the experience in real-time, to make each experience unique to each user.
Aside from your day job, what gets you out of bed in the morning?
My incredibly long to-do list gets me out of bed. I just raised £1m for my FinTech start-up (www.divido.com) so now my growing team and I are laser-focused on over-delivering on the expectations set by the investors as we prepare to scale.
If you are interested in booking Christer Holloman for your live event or require any additional information regarding Christer Holloman then please fill in the enquiry form and one of the Speakers Corner booking agents will contact you within 24 hours.
Have an enquiry?
Send us a message online and we'll respond within the hour during business hours. Alternatively, please call us our friendly team of experts on +44 (0) 20 7607 7070.
Speakers Corner (London) Ltd,
Ground and Lower Ground Floor,
5-6 Mallow Street,
London,
EC1Y 8RQ