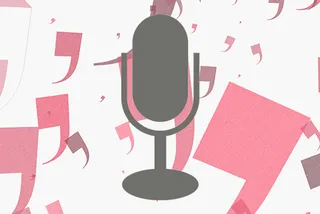 An Interview with Clive Coleman
If you could speak/present at any event, past or future, what would it be?
Given the chance, I think hosting the Oscars would be right up there. Just the thought of being able to pass Gwyneth Paltrow a Kleenex sort of does it for me. In all seriousness, I love big events. I've spoken many times in the Great Room at the Grosvenor House. Last time it was to 1800 people, and I had to follow Boris Johnson! He was on great form, and warmed the room up brilliantly. Luckily, I was able to pick up on that energy. You can't beat a wave of laughter rolling across 1800 people and powering you on to your next joke or story. It also encourages you to ad lib, and it's amazing how sometimes your very best stuff just comes to you when you are under real pressure but getting a great reaction from an audience.
How did the corporate speaking/presenting start?
Very bizarrely, I was approached by another barrister who knew I was also a comedy writer. He asked me to write him some material for 'his' after dinner speaking work. I sat down at the computer for about a tenth of a nano-second before thinking, 'hang on, I should be writing this stuff for me!'. In a vastly scaled down version of the kind of flash of inspiration that led JK Rowling to think a tale of a young wizard might just have legs, I realised that I had the combination of presentational and writing skills for after-dinner speaking. I had been writing topical comedy to tight deadlines for some of the top television and radio shows and realised that I had the opportunity and ability to write specific, tailored, funny material for corporate events.
Can you remember your first corporate event?
Yes, it was black tie dinner for a large industrial company at an exceedingly smart hotel. I did huge amounts of homework on their business. I read their publicity material, website, trade magazines, and annual reports. By the time I'd finished, I could probably have taken over as CEO or finance director. With a really thorough briefing call or three, I was able to gage which areas of the company's activity and personnel I could deal with humorously. Thank goodness, it went brilliantly. Lots of laughs and a couple of spontaneous rounds of applause. I never did become CEO, but I was asked to speak at two further functions held by the company. I should have pushed for at least a non-executive directorship!
And your last event?
My last event was for a group of commercial lawyers at the Four Seasons Hotel in Provence. It was a wonderful setting. Lawyers can sometimes be a tough audience – they often weigh and measure a joke before smiling. That's not good enough for my purposes where uproarious laughter is the only way of measuring success. So, you have to think laterally. They like clever jokes that flatter their intelligence. They really enjoy language being used to twist and turn the mind. So, for lawyers I concentrate on jokes and stories from court which have some real brainwork in them.
Which corporate event has been your favourite to date and why?
Sounds like a cop out I know, but I really enjoy most of them. It's great being parachuted into a new community. You get to learn about a whole new sub-culture. I've spoken to a huge range of audiences. I spoke to 400 pet food retailers at the launch of a dog food. If it hadn't gone well, I'd have buried that speech at the bottom of the garden. I've spoken to a convention of Doctor Who Lookalikes. For a writer, I always think that, in the non-mentally insane sense of the phrase, 'you need to be hearing voices'. You need to feed the machine of your mind with character and dialogue. Being in the privileged position of be able to speak to different groups of people, you get to know a huge amount about their work and lives.
Who would you most like to share a platform with?
I've shared platforms with lots of great people. Joanna Lumley and Graham Norton were a real pleasure to work with, as was Boris. But I certainly wouldn't say no to Bill Clinton, Cheryl Cole and Stephen Fry. Not sure who I'd put on lead vocals though.
On average, how many corporate events do you do a year?
Around 30. With holiday periods etc, it kind of averages one a week.
Are you as happy speaking/presenting with an audience of 50 as 1,000?
The bigger the better. Though I did once have to speak to an audience of six! My major concern was that one of them didn't go to the toilet. Definitely a case for a comfort break before the speech.
How do you like to be introduced?
I always provide a six-line intro. I like the audience to know that they are getting a barrister, comedy writer and broadcaster. Very occasionally you get introduced by a CEO or MD who gives a half an hour speech, and it's funny. I can't help feeling that's my job.
Do you always like to do a briefing call before the event?
It is absolutely essential. I will always chase clients if they don't arrange one. In order to be funny about a company or organisation, and to ensure that you NEVER give offence, you need to ask a series of targeted questions. I now know all of the danger signs and which areas to avoid.
What are the most requested topics?
I tend to get asked to speak to a lot of audiences who are involved in the law in one way or another. So, I spend lots of time taking the mickey out of lawyers. Some of the most hilarious things that have ever happened to me happened in court.
Looking to book a speaker? Inspired to put on your own conference? Give us a call for on +44 (0) 20 7607 7070 or email us at  info@speakerscorner.co.uk .
Have an enquiry?
Send us a message online and we'll respond within the hour during business hours. Alternatively, please call us our friendly team of experts on +44 (0) 20 7607 7070.
Speakers Corner (London) Ltd,
Ground and Lower Ground Floor,
5-6 Mallow Street,
London,
EC1Y 8RQ