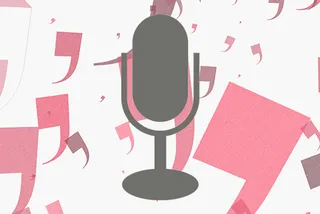 An Interview with Dean Van Leeuwen
What do you do to ensure your presentation has a lasting impact?
I always research my audience and ensure there are 2-3 messages that are pertinent to them. I look for ideas and tips that people can take away and that have an immediate impact. I use multi-media and humour to communicate important business stories. The ideas I present are cutting edge sourced from research done by leading business schools and our own strategic insights laboratory at TomorrowToday.
How did you get into corporate speaking?
It's an interesting story and I never saw myself in this career. My passion has always been finding innovative solutions for business, especially looking at problems from a customer perspective. I'd worked closely with Graeme Codrington, an established international speaker and we decided to open the UK TomorrowToday business. My role was to head up the consulting side, and Graeme the speaking. When Lehman Brothers collapsed and the credit crisis hit a number of our large consulting retainer account were cancelled. I had spare time on hand and decided to give speaking a try even though it was miles outside my comfort zone. I loved it and never looked back.
Which recent event has stuck in your mind and why?
In May, this year I flew to Hong Kong for and event with Mars. Within twenty-four hours I was back on a plane to Kochi in India, via Chennai, where I spoke for Ernst & Young. Again, within twenty-four hours I was off to Mumbai and then on to London making it back in time for my partner's birthday. In three days, I'd made five flights, spoken for two great clients in two very different locations and covered many time zones. I love flying and visiting new places and although most trips are not this hectic I remember thinking how fortunate I was and lucky I am to do what I do for a living. Oh, and Hayley was very pleased I was home for her special day. It was a good trip.
What's the biggest challenge you've overcome?
My fear of public speaking. I remember how nervous I was for my first event. The fact that people liked my style and presentation really gave me a boost in confidence and I got further bookings from my first event. I still get butterflies before I speak and I hope that never changes. Speaking to an audience is something that makes me feel alive, the adrenalin starts to pump, it's like extreme sports for corporate types.
Why do you enjoy being a speaker?
The creativity and the research that goes into creating a great presentation. Most of all though those moments when you see the audience light up with ideas as the message hits home. You can't beat that feeling.
Who would you most like to share a platform with?
Someone who is a combination of Michael Macintyre and Gary Hamel. Michael because he is so funny and Gary because he is a business thought leader I admire immensely.
What can a corporate audience learn from your experiences?
What they can do now to be more competitive in the future. The world is changing rapidly and new business models and ways of working are emerging. It requires mindset shifts and that leaders unlearn and relearn. I help people see the world from different perspectives in a way that gets them to think, feel and do differently.
What personal ambition must you fulfill before you die?
To speak on every continent in the world including Antarctica! Alongside Australia, Antarctica is the only continent I have not spoken on.
What's your favourite way to spend a Sunday?
I enjoy going for a cycle in the Surrey hills near my home in the morning, and then nothing can beat a Sunday pub roast for lunch with my family.
Looking to book a speaker? Inspired to put on your own conference? Give us a call for on +44 (0) 20 7607 7070 or email us at  info@speakerscorner.co.uk .
Have an enquiry?
Send us a message online and we'll respond within the hour during business hours. Alternatively, please call us our friendly team of experts on +44 (0) 20 7607 7070.
Speakers Corner (London) Ltd,
Ground and Lower Ground Floor,
5-6 Mallow Street,
London,
EC1Y 8RQ