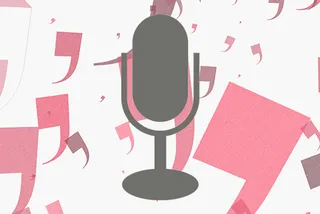 An Interview With Hardeep Singh Kohli
Following the success of your stint on Celebrity Masterchef and your cookbook, what is your signature dish?
Slow roast pork belly with pears and a perry jus.... Yes. I said jus...
If you could speak at any event, past or future, what would it be?
What a great question! I think I'd like to speak at the FIFA World Cup when it finally arrives in Scotland.
Who would you most like to share a platform with?
I'd loved to have heard Ghandi Ji speak. But it would be a dream to be next to Billy Connolly...
What's your biggest achievement this year?
Probably being a Commonwealth Games Ambassador and nation relay carrier... And also truly understanding love...
What's your favourite way to spend a Sunday?
Housing on Radio 2, napping, watching the Mighty Arsenal and then cooking a feast for friends
What personal ambition must you fulfill before you die?
I'm fairly fulfilled....
Can you leave us with an inspirational one-liner from your speech?
The truth has no enemies
If you are interested in booking Hardeep Singh Kohli for your live event or require any additional information regarding Hardeep Singh Kohli then please fill in the enquiry form and one of the Speakers Corner booking agents will contact you within 24 hours.
Have an enquiry?
Send us a message online and we'll respond within the hour during business hours. Alternatively, please call us our friendly team of experts on +44 (0) 20 7607 7070.
Speakers Corner (London) Ltd,
Ground and Lower Ground Floor,
5-6 Mallow Street,
London,
EC1Y 8RQ