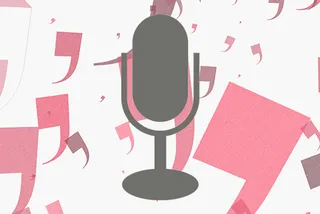 An Interview with James Caan
Do you always like to do a briefing call before the event?
Yes, I think it is essential to do a briefing call with the client. I want to be confident that the content of my presentation is appropriate to the brief. Clients often request that I talk about my background and how I built successful companies - and obviously, a bit about Dragons' Den! But I like to ensure that in the main the speech communicates and delivers the core messages of the event.
How did the corporate speaking start?
I was approached by a friend of mine who owned his own recruitment company and wanted someone to motivate his staff with a fresh perspective. There were about 30 people in the room all with their eyes on me waiting for me to motivate them. It went very well and I just spoke about what I knew and added some anecdotes and stories from my childhood through to my working life.
Can you remember your first speaking engagement?
I did my first commercial event whilst I was running Alexander Mann I was invited to speak about recruitment and the (1990's) downturn. This was the first event at which I spoke to a number of industry experts on motivation, incentives and staff retention.
And your last event?
My last event was at London Business School where I spoke to a group of students, graduates, alumni and investors on seizing opportunities in the recovering economy.
Which event has been your favourite and why?
I did one for a Fund Manager and I really enjoyed it because it was quite an intimate lunch event for just 80 people and a beautiful venue in Mayfair.
Who would you most like to share a platform with?
Probably Richard Branson.
On average, how many times a year do you speak at corporate events?
15-20.
Do you use PowerPoint?
I think it all depends on the event. I feel at ease using PowerPoint with clickers, although I do feel a little more relaxed without it and I often wander round the stage so that I engage audiences on both sides.
Are you as happy speaking to 50 as to 1,000 people?
I have had experience speaking to small and large audiences so feel at ease whatever the size of audience. I was invited to be keynote speaker at company event for 3,000 employees and that was probably the biggest I've ever done. What I really enjoyed was the atmosphere at an event that big – I was buzzing when I got off stage!
What are the most asked for topics?
My Personal Story, starting a business, entrepreneurship, business UK, expanding globally, recruitment, motivation and inspiration, recovery of business in the recession, small businesses, staff retention, tips for success.
Is your speech interactive with audience participation?
If the client requests it, I can incorporate a Q&A at the end of the speech.
Looking to book a speaker? Inspired to put on your own conference? Give us a call for on +44 (0) 20 7607 7070 or email us at  info@speakerscorner.co.uk .
Have an enquiry?
Send us a message online and we'll respond within the hour during business hours. Alternatively, please call us our friendly team of experts on +44 (0) 20 7607 7070.
Speakers Corner (London) Ltd,
Ground and Lower Ground Floor,
5-6 Mallow Street,
London,
EC1Y 8RQ