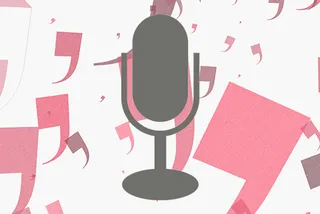 Leadership and Management Skills | A Q&A with Jeff Grout
Do you have any funny/embarrassing speaking anecdotes you care to share?
Lots of faulty A/V equipment. A hostile audience who were later to learn they were going to be made redundant.
How did the corporate speaking/presenting start?
When I became a dad for the first time at 47, I wanted the flexibility that speaking affords.
Can you remember your first corporate event?
Yes, it was an insurance company. A group of 80 tired managers at the end of a day who couldn't wait to get to the bar. Luckily, I managed to challenge, stimulate and engage with them.
And your last event?
A management conference in Birmingham, it was very interactive, a fun session which had the audience buzzing.
Which corporate event has been your favourite to date and why?
Speaking to 1,500 people at the ICC in Birmingham, it was huge stage which had a real buzz, great atmosphere and I had the chance to interview Michael Parkinson.
If you could speak/present at any event, past or future, what would it be?
Any large corporate event with great conference facilities.
Who would you most like to share a platform with?
Steve Jobs and Bill Gates.
On average, how many corporate events do you do a year?
I would say, around 60.
Do you always like to do a briefing call before the event?
DEFINITELY!!
What are the most asked for topics?
Leadership and management skills.
Your favourite film?
The Graduate.
Favourite book?
To Kill a Mockingbird.
Looking to book a speaker? Inspired to put on your own conference? Give us a call for on +44 (0) 20 7607 7070 or email us at  info@speakerscorner.co.uk .
Have an enquiry?
Send us a message online and we'll respond within the hour during business hours. Alternatively, please call us our friendly team of experts on +44 (0) 20 7607 7070.
Speakers Corner (London) Ltd,
Ground and Lower Ground Floor,
5-6 Mallow Street,
London,
EC1Y 8RQ