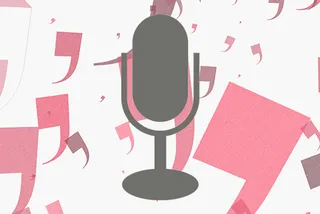 An Interview With John Sergeant
What do you do to ensure your presentation has a lasting impact?
Speak clearly and where possible without notes, tailoring my remarks to the audience and injecting as much humour as possible.
How did the corporate speaking begin?
When I left ITN as political editor in 2003, I was immediately contacted by a number of speaking agencies and I began to get more and more commissions for events. When I worked for the BBC and ITN, I could not take up speaking engagements because of my schedule and the need to be politically impartial.
Which event has been your favourite and why?
I have enjoyed mostly the ones that involve people I would not normally meet, from Kentucky Fried Chicken franchises to experts from pharmaceutical companies. Why? Because they are usually surprised to see me – and often pleased I have made an effort to meet them.
If you could speak at any event, past or future, what would it be?
I suppose it would be at an event where they knew my work and appreciated what I had done: this could cover quite a large range because I have worked in many areas of broadcasting from comedy and drama to news and current affairs.
Who would you most like to share a platform with?
I prefer to work on my own, but I have enjoyed working with Alastair Campbell and other journalists.
What are your most frequently requested speaking topics?
Personal anecdotes about my career.
What can a typical corporate audience learn from your experiences?
How to tell a story and how to switch from the funny to the serious and perhaps back again, without appearing to make too much of a gear change. They might also conclude that journalism and broadcasting can be a lot of fun.
If you are interested in booking John Sergeant for your live event or require any additional information regarding John Sergeant then please fill in the enquiry form and one of the Speakers Corner booking agents will contact you within 24 hours
Have an enquiry?
Send us a message online and we'll respond within the hour during business hours. Alternatively, please call us our friendly team of experts on +44 (0) 20 7607 7070.
Speakers Corner (London) Ltd,
Ground and Lower Ground Floor,
5-6 Mallow Street,
London,
EC1Y 8RQ