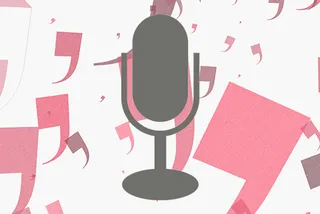 An Interview With Mandy Hickson
Who would you most like to share a platform with?
Alan Chambers, as it was after hearing Alan presenting that I felt inspired to launch my own career into Motivational Speaking.
How did the corporate speaking begin?
It started when I was serving in the RAF and I was asked to visit and deliver presentations to a range of schools and Universities. It was then suggested by a friend that all my many stories about my time serving on the front line would make a great presentation as there were so many parallels that could be drawn from my experiences and that of corporate life. It was sealed when I was asked to St James' Palace to present Duke of Edinburgh Award participants with their Gold Awards. So here I am!
Which event has been your favourite and why?
Probably my first event at Brockett Hall in Hertfordshire. It is an exquisite setting. I had been asked there to perform my presentation to Senior Management teams from a range of companies. It felt like a real honor to be working in such a great location, especially speaking in the Ballroom, surrounded by artifacts from royalty across the ages.
If you could speak at any event, past or future, what would it be?
My son's graduation from officer training in the RAF... I may have a few years to wait!
What are your most frequently requested speaking topics?
- Leadership
- Decision making under pressure
- Empowerment of your Team
- " Preventing the Crash": a facilitated session looking into the parallels between aviation safety and commercial success
What do you do to ensure your presentation has a lasting impact?
I use video footage, and I find that my story works on many different levels to inspire, yet it provides many developmental key messages. 'Preventing the Crash' has many takeaways as companies look at their own organizational culture and the latent threats that may exist within them.
What can a typical corporate audience learn from your experiences?
That by trusting your team, empowering them to make decisions and be accountable for those decisions, they will have buy-in from all members of their workforce.
If you are interested in booking Mandy Hickson for your live event or require any additional information regarding Mandy Hickson then please fill in the enquiry form and one of the Speakers Corner booking agents will contact you within 24 hours.
Have an enquiry?
Send us a message online and we'll respond within the hour during business hours. Alternatively, please call us our friendly team of experts on +44 (0) 20 7607 7070.
Speakers Corner (London) Ltd,
Ground and Lower Ground Floor,
5-6 Mallow Street,
London,
EC1Y 8RQ