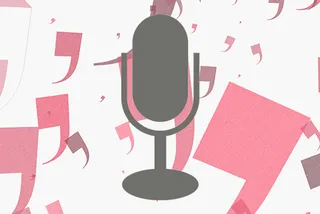 An Interview With Mark Gallagher
What do you do to ensure your presentation has a lasting impact?
I always connect with the client to ensure the presentation is relevant and on-message, and I use my passion for my work to communicate my experiences of creating winning teams and meeting the challenges of this demanding sport.
How did the corporate speaking begin?
I have always been involved in speaking in presenting in Formula One since I started working in the industry in the mid-1980s, but ultimately my public speaking breakthrough occurred when I shared the platform with former Soviet President Mikhael Gorbachev at a conference in Vienna in 1998.
Which event has been your favourite, and why?
I have had too many enjoyable events to pick just one out; I really enjoy connecting with an audience and using a combination of humour and experiences from my career in Formula One to communicate key messages.
If you could speak at any event, past or future, what would it be?
I would like to have to opportunity to speak at the Davos Forum and explain to political and business leaders the way in which sport can be harnessed in ways that can improve lives for people all over the world. Sport is extremely empowering, and having spent 30 years travelling the world and talking with people of many different nationalities, I see it as a great way to bring people together, inspire development and grow business links.
Who would you most like to share a platform with?
The BBC security correspondence Frank Gardner. He has shown how it is possible to recover from a traumatic event, being paralysed after an assassination attempt in Saudi Arabia, returning not only to his job, but helping to educate people about the great culture and history of the Arab world. I found his autobiography truly inspirational.
What are your most frequently requested speaking topics?
Teamwork, leadership, risk management, and innovation. Formula One is a sport that involves people and technology working in harmony, and the high-risk nature of what we do is also fascinating. We have managed to reprioritise our sport for safety, ending the driver fatalies which used to be all too frequent.
What can a typical corporate audience learn from your experiences?
How good leadership, communication and empowerment of staff can harness their abilities and unleash the potential in any organization. Whatever the problem, however big the challenge, people have huge potential and much of business management revolves around unlocking that.
If you are interested in booking Mark Gallagher for your live event or require any additional information regarding Mark Gallagher then please fill in the enquiry form and one of the Speakers Corner booking agents will contact you within 24 hours.
Have an enquiry?
Send us a message online and we'll respond within the hour during business hours. Alternatively, please call us our friendly team of experts on +44 (0) 20 7607 7070.
Speakers Corner (London) Ltd,
Ground and Lower Ground Floor,
5-6 Mallow Street,
London,
EC1Y 8RQ