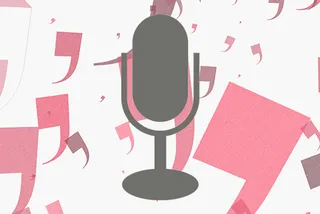 An Interview With Richard Gerver
Which classroom techniques can be transferred successfully to the board room?
Leading people is the same whether you are dealing with students or executives. The concept of empowerment rather than control features strongly in everything I believe in. The world is changing at an exponential rate, the role of a great educator is to help their pupils find the skills to thrive not just survive in that climate. The same is true of leaders and managers in the corporate sector. Sustainable development is only possible if people drive systems not the other way around.
How did you get into corporate speaking?
I started speaking about innovation and leadership in the education sector. It was my friend and mentor, Sir Ken Robinson, who helped me realize that the generic skills and strategies I spoke and wrote about had a broader resonance in the corporate sector; my very human take on complex issues around change seem to have found a real connection with the business community.
What do you feel is your greatest achievement?
Taking on the leadership of a school the Government were close to closing and working with the community to turn it around within 2 years to the point where we gained global recognition. The greatest source of pride for me was that we achieved it with the same team of people.
What do you do to ensure your presentation has a lasting impact?
I believe in being authentic and passionate, I use stories and reflections to simplify often complex issues. I work hard to provoke action in people. The job is to give people the confidence to take on problems and challenges for themselves, not to sell them a one size fits all methodology.
Do you see the current model of formal education continuing in the future or do you see other learning pathways opening?
Formal education will have to evolve if it is to provide young people with a set of skills, concepts, and experiences that will be relevant in the future. If all we do is seek to make the existing system more efficient, we will elegantly prepare children for a future that no longer exists.
If you are interested in booking Richard Gerver for your live event or require any additional information regarding Richard Gerver then please fill in the enquiry form and one of the Speakers Corner booking agents will contact you within 24 hours.
Have an enquiry?
Send us a message online and we'll respond within the hour during business hours. Alternatively, please call us our friendly team of experts on +44 (0) 20 7607 7070.
Speakers Corner (London) Ltd,
Ground and Lower Ground Floor,
5-6 Mallow Street,
London,
EC1Y 8RQ