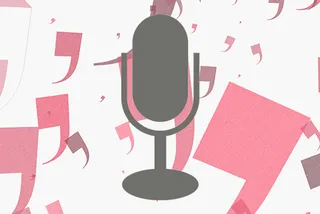 An Interview with Safia Minney
What inspired you to start up People Tree?
I think I am the original 'ethical consumer'. I started People Tree in Japan 25 years ago because I wanted to provide people like me with information and products that are sustainable, Fair Trade, bring about real solid change and adhere to the best business practice. I wanted to prove that a business that puts both the people that make its products, and the environment first can succeed. Complete transparency and brand loyalty makes it possible to do business in a new way.
How have you managed to achieve the happiness, security, profitability and independence for People Tree's fair trade suppliers?
We started by building a new way to design products based on using natural, organic materials, combined with longer production times that allows for hand production. This means that women in the rural villages of Bangladesh, Nepal and India, Kenya, etc. can benefit from fair prices, training and marketing support. In turn, they can build welfare and environmental projects like clean water ponds, schooling etc. for their members.
What do you enjoy most about speaking? What messages do you hope your audiences take away?
I'm passionate about Fair Trade and have seen the difference it brings to both communities and people who were previously economically vulnerable and voiceless. From my experience, I now know that there is another way to design, market and own a business. I hope that this passion comes across to my audience, and is relevant for businesses looking to make themselves sustainable and to eradicate slavery in global supply chains. Also, consumers are increasingly demanding transparency and to know who makes the products they buy.
What are your plans for the future?
I'm running a consultancy which works to help companies find solutions in ethical business, whilst also working on my 6th book, 'Slave to Fashion'. The book will campaign against slavery in fashion supply chains. I love working with and helping to inspire a new generation of change makers and business people.
What's been your proudest moment so far?
There are so many! I love working with our artisans, mostly women in Bangladesh and seeing them become independent and strong. I think working with Vogue Japan, and doing designer collaborations with Emma Watson, Dame Zandra Rhodes and Bora Aksu has been inspiring and helped sustainable fashion reach new audiences. I love seeing people wearing 'People Tree' too and can't stop myself saying "thank you". It was nice to meet Prince Charles, my campaigning organic hero - it was great when he gave me an MBE too!
Have an enquiry?
Send us a message online and we'll respond within the hour during business hours. Alternatively, please call us our friendly team of experts on +44 (0) 20 7607 7070.
Speakers Corner (London) Ltd,
Ground and Lower Ground Floor,
5-6 Mallow Street,
London,
EC1Y 8RQ