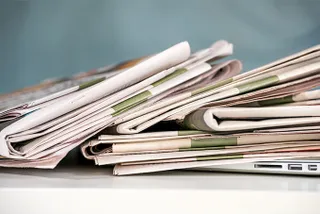 Ben Fogle Joins Prince Harry At the North Pole
Adventurer and motivational speaker  Ben Fogle  joins Prince Harry and a group of wounded soldiers as they trek to the North Pole for charity.
A team of military servicemen has undertaken to trek to the North Pole for the charity Walking for the Wounded. They are hoping to become the first disabled team to walk unassisted to the North Pole.
The prince, patron of the charity, will join the men on the first five days of what is expected to be a four-week mission, a challenging 200-mile (320km) trek across the polar ice cap.
The charity aims to raise £2m from the trek to help injured servicemen.
Prince Harry said: "This extraordinary expedition will raise awareness of the debt that this country owes to those it sends off to fight, only for them to return wounded and scarred, physically and emotionally."
The team is having to acclimatise to temperatures below -20C and landscapes of unremitting snow and ice.
The soldiers taking part were all injured in Afghanistan and include Sgt Stephen Young, who broke his back when his vehicle was hit by a bomb; Capt Martin Hewitt, who was left with a paralysed right arm after being shot, and Capt Guy Disney who had his right leg amputated below the knee after he was hit by a rocket-propelled grenade. Pte Jaco Van Gass had his left arm amputated and was left with significant tissue loss to his left leg when he too was hit by an RPG.
Fellow adventurer  Bear Grylls  admires the mission: "An epic challenge for a vitally important cause. I so admire this team and their determination to make a difference. And boy are they doing it the hard way! Brilliant!"
Also following their progress is David Hempleman Adams: "A timely and inspiring expedition. Wishing you every success in that harsh yet beautiful environment."
For further information or to book one of our speakers, call us on +44 (0)20 7607 7070  or email  info@speakerscorner.co.uk .
Newsletter Sign Up
If you liked this article then why not sign up to our newsletters? We promise to send interesting and useful interviews, tips and blogs, plus free event invites too.
Have an enquiry?
Send us a message online and we'll respond within the hour during business hours. Alternatively, please call us our friendly team of experts on +44 (0) 20 7607 7070.
Speakers Corner (London) Ltd,
Ground and Lower Ground Floor,
5-6 Mallow Street,
London,
EC1Y 8RQ