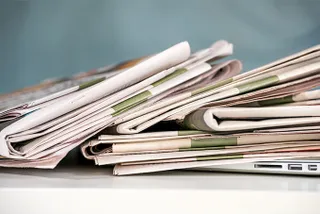 Britain's Got Talent comedy dancing duo, Stavros Flatley, launch a book on how to be (a little bit) Greek!
Demi and Lagi Demetriou aka Stavros Flatley, the Greek dance duo who rose to fame earlier this year on Britain's Got Talent have been busy performing ever since.
Last week, they launched their book 'How to be (a little bit) Greek'  at a local restaurant, Chopstix, in Whetstone, North London.  Where better to launch a Greek book in a Chinese restaurant!
Although most of the people at the launch were friends and family, a number of celebrities were there to support Stavros Flatley including rapper DJ Talent, singer Shaun Smith, saxophonist Julian Smith and members of dance troops Flawless and Diversity , the winners of Britain's Got Talent.
'How to be (a little bit) Greek includes all the famous Greeks including Archimedes and Zeus.  But Winston Churchill, Barack Obama and Brad Pitt?  As far as the Flatley's are concerned, obviously anyone who has ever been anyone is a tiny bit Greek!  And if follow a few basic rules - learn to feel enormous joy whatever your situation, eat Greek (as many calories as possible), exercise Greek (Zorba workout), practice the art of seduction (How Greek is Your Love?), bond with your sons and worship your daughters (and make sure no one else does until they're at least 25!).
With photos of their Greek heroes, and lots of illustrations showing how to spin plates, make kebabs and Irish dance Greek style, it's an ideal book/present for any of the thousands/millions of Britain's Got Talent fans.
Have an enquiry?
Send us a message online and we'll respond within the hour during business hours. Alternatively, please call us our friendly team of experts on +44 (0) 20 7607 7070.
Related from around the site
Speakers Corner (London) Ltd,
Ground and Lower Ground Floor,
5-6 Mallow Street,
London,
EC1Y 8RQ