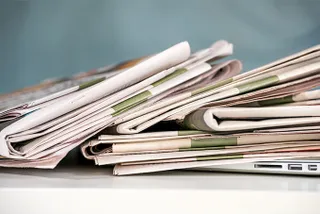 Celebrities rally round to support veterans suffering from PTSD
Christopher Biggins is among a host of well-known faces supporting a national campaign to raise money for the development of a new treatment for veterans suffering from Post Traumatic Stress Disorder.
The campaign has been launched by social inclusion charity P3 to raise money to fund the development of a new treatment for combat related PTSD, which in pilot tests delivered an 80% success rate within the first 28 days.
Ex-RAF Officer Steve Bradbury has taken on the challenge to run the London Marathon on the 13th April through which he hopes to raise the first milestone of £64,000 for P3. This money is needed to complete the final development of the treatment programme and enable P3 to prepare for a larger pilot scheme, which will be independently assessed.
This unique new treatment delivers a six month programme involving 28 days of PTSD Recovery Training followed by five months of social rehabilitation which may include re-housing for homelessness, drug and alcohol rehab and other social inclusion programmes.
The 'Once is enough' campaign is supported by 'King of the Jungle' Christopher Biggins, ex SAS and TV personalities Bear Grylls  and Major Ken Hames  (Ken has suffered for many years with PTSD) and Britain's first female fast jet pilot Jo Salter.
"30,000 British personnel served in the Falklands and as many as 2,700 of these veterans could now be suffering from delayed onset PTSD" explains David Walters of HelpMeOvercome who are working alongside P3 to deliver the new treatment.
"But it is the wider impact of PTSD that is most alarming. Over 300 Falklands veterans have committed suicide (more than were killed in combat) and it is estimated that there are over 6,000 veterans in the prison system and a further 12,000 without a permanent residence."
In addition to this, over 130,000 British service personnel have served in Iraq and Afghanistan and this his means that soon, we may see a further 12,000 service personnel and veterans develop PTSD.
'PTSD puts a huge burden on charities, social services, the NHS and the legal system and as nation we simply don't have the capability or the capacity to manage the influx of PTSD cases which will come from current combat operations" adds Walters.
Ironically, most of the suffering experienced by these men and women could be avoided simply through the provision of more effective treatments for PTSD.
"Once is enough is a pioneering campaign and we must do all we can to support all the brave men and women who are risking their lives for us in combat and need our help. Sponsoring Steve Bradbury at the London Marathon is something that everyone can do to make a real difference to those servicemen and women who are affected by the nightmare of PTSD," adds Christopher Biggins.
Have an enquiry?
Send us a message online and we'll respond within the hour during business hours. Alternatively, please call us our friendly team of experts on +44 (0) 20 7607 7070.
Speakers Corner (London) Ltd,
Ground and Lower Ground Floor,
5-6 Mallow Street,
London,
EC1Y 8RQ