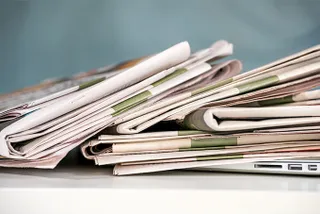 Charles Hazlewood & Deborah Meaden join forces to produce 'Play the Field' - a festival of classical music with a modern twist
Dragon's Den star Deborah Meadon  has teamed up with world renowned and award winning conductor Charles Hazlewood  to host a festival of classical music with a contemporary twist on Charles' farm in Somerset, near Glastonbury.
'Play the Field' will take place this weekend - Saturday 29th and Sunday 30th August 2009.
At each concert, Charles will present iconic pieces of classical music with one of his orchestras.
Saturday evening will be Holst's The Planets with performances from members of Portishead and Goldfrap, as well as the symphony orchestra. This concert will see a British classic set amongst brand new electronic material, fusing musical genres and creating a completely new experience in live music-making. In fact, BBC Radio 2 are so excited about it, they will be recording the concert for broadcast on the 11th September.
The finale to the open air summer festival will see the renowned artist, Norman Perryman perform live continuous kinetic paintings, projected on to an eight meter-wide screen, to the music of Vivaldi's Four Seasons
Deborah and Charles have much in common.  They are both Somerset dwellers with a love of music, so when they met at The Proms last year, they struck up an immediate friendship and have joined forces to launch this orchestral music festival in Somerset.
Look out for Speakers Corners'  music and festival lovers - Nick, Tim together with Nicky, Marina and Cally - will all be there enjoying themselves.
Have an enquiry?
Send us a message online and we'll respond within the hour during business hours. Alternatively, please call us our friendly team of experts on +44 (0) 20 7607 7070.
Speakers Corner (London) Ltd,
Ground and Lower Ground Floor,
5-6 Mallow Street,
London,
EC1Y 8RQ