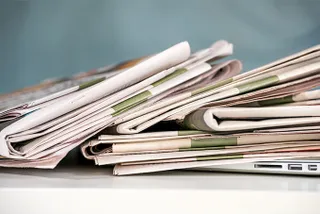 Difficulties of Being an Entrepreneur
Difficulties of Being an Entrepreneur
Many of us dream of becoming an entrepreneur,  we hope that one day a business idea will enter our thoughts and this idea will earn us millions... by the age of 40 we will be ready for retirement. Sadly this is not likely to happen for the majority of us but we have worked with several speakers who have had the ability to turn their ideas into a business reality.
Although there are lots of positives to being an entrepreneur, which include being your own boss, making your own work environment, choosing staff and ideally making a significant profit, there are also some difficulties that may occur on the road to success.
Difficulties of being an entrepreneur according to entrepreneurs include the following:
Commitment-When starting a business, entrepreneurs must dedicate the majority of their time to making their business a success. This may affect personal relationships and also have a negative impact on an entrepreneur if they are failing to have a decent work/life balance.
Loneliness-According to entrepreneur Shazia Saleem 'Many times the only person you can turn to for inspiration or comfort is the person staring back at you [often blankly] in the mirror.' However she also states that if you leave your ego behind you will meet the right people who will help you along the way.
Hardships-When we think of entrepreneurs we instantly think of the success stories, people who have made their millions. However we forget that some of these entrepreneurs had to break the bank in order to get their business started. Chief Executive and founder of Box, Aaron Levie, slept on a mattress in his office and lived off Spaghetti Hoops. His hard work paid off as he is now worth an estimated £65m, he stated that 'if you don't deeply enjoy what you are doing, then it really isn't worth doing it.'
Mistakes-When starting your own business it is very likely that mistakes will be made and this may affect entrepreneur's confidence and future decisions.  It is important to learn from these mistakes and move on, rather than dwelling on them.
False Friendships-When an entrepreneur reaches a certain level of success it can have an effect on friendships. Jamal Edwards is the founder of SBTV and he says that he believes the saddest part of being an entrepreneur is losing friends 'because this barrier of success seems to be in place.'
Long Hours- Doug Richard  is a successful entrepreneur and a former Dragon on the popular BBC Two programme 'Dragon's Den' and he warns future entrepreneurs about the long hours. Doug states 'The reality is you can't have a nine-to-five attitude when your income is entirely in your own hands.'
Being an entrepreneur is not always easy as many of our business speakers know, however it is worth it if the hard work pays off and the business becomes a success.
Successful entrepreneurs that we have worked with include Richard Reed , co founder of Innocent Drinks, Jo Fairley , co-founder of Green and Blacks, Jo Malone  and Will Butler-Adams,  founder of Brompton Bikes. Each entrepreneur has a unique story to tell and one that will inspire their audience.
Have an enquiry?
Send us a message online and we'll respond within the hour during business hours. Alternatively, please call us our friendly team of experts on +44 (0) 20 7607 7070.
Speakers Corner (London) Ltd,
Ground and Lower Ground Floor,
5-6 Mallow Street,
London,
EC1Y 8RQ