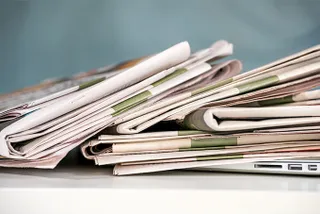 Dragons Den returns for a sixth series
As Dragons Den returns for its sixth series, we at Speakers Corner thought it would be good to do a quick recap on what happened in all the previous series.
Series 1 - 2004
Duncan Bannatyne , Rachel Elnaugh , Peter Jones, Doug Richard, Simon Woodroffe.
The Entrepreneurs
The first ever entrepreneur to enter the Den was Graham Whitby, with his Baby Dream Machine - a machine that rocks the pram or crib that a baby sleeps in.
Graham walked away without investment, but other notable investments in the first series included:
Charles Ejogo's Umbrolly Vending Machine - the first ever investment
Paul Thomas's Truffle Farm - Simon Woodroffe's only investment
Hugh Gwyther's Wonderland - a high culture magazine aimed at men and women with distinguished tastes


Series Two - 2005
Duncan Bannatyne , Rachel Elnaugh , Peter Jones, Theo Paphitis , Doug Richard.
The Entrepreneurs
Danny Bamping gained investment for Bedlam Puzzles, producing 3D puzzles. Another landmark moment in the Den, this was the first time that Theo invested with Rachel.
But Danny wasn't the only entrepreneur to gain investment in the show's second series. Other memorable moments included:
Dominic Killinger's Square Mile - the first investment of the series
Julie White's Truly Madly Baby - unqiue baby products
Paul Cockle's Generating Company - producing new and innovative contemporary circus shows
Series Three - 2006
Duncan Bannatyne, Richard Farleigh, Peter Jones, Deborah Meaden, Theo Paphitis.
The Entrepreneurs
Notable non-investments included Peter Ashley's Easy X Chair, an arm chair multi-gym; Richard Chadwick's Skyrota, a domestic wind turbine; and Rob Law's Trunki, ride on plastic luggage for children.
Some entrepreneurs that did catch the Dragons' eyes included:
Stephen Bellis' Nuts Poker League - a cash-free tournament poker night
Ian Chamings' Mix Album website - a service to digitally mix downloaded music
James Seddon's EggXactly - a toaster with a twist, using eggs and not bread
Series Four - 2007
Duncan Bannatyne , Richard Farleigh, Peter Jones, Deborah Meaden, Theo Paphitis.
The Entrepreneurs
One memorable investment from the fourth series was Imran Hakim's iTeddy, a teddy bear with integrated technology to play MP3s or MP4s.
There were a handful of headline grabbing investments, including:
Anthony Coates-Smith and Alistair Turner's Igloo - a chilled and frozen transport service
Levi Roots' Reggae Reggae Sauce - a pitch with a slice of melody and a winning taste
Denise Hutton's Razzamataz - a chain of performing arts schools


Series Five - 2007
Duncan Bannatyne, James Caan, Peter Jones, Deborah Meaden, Theo Paphitis.
The Entrepreneurs
Sarah Lu caught Deborah's eye and gained her investment in Yoo Do Dolls, a brand creating novelty products that allow older children to personalise them
Other key investments of the series included:
Emmie Matthews and Ed Stephens' Gaming Alerts - the biggest single-Dragon investment to date
Jerry Mantalvanos and Paul Merker's JPM Eco Logistics - the UK's first 100% eco friendly haulage company
Celia Norwowzian and Ian Forshew's Beach Break Live - the UK's first student festival


For further information or to book any of the Dragons from the Den, please call us on +44 (0)20 7607 7070 or email info@speakerscorner.co.uk
Have an enquiry?
Send us a message online and we'll respond within the hour during business hours. Alternatively, please call us our friendly team of experts on +44 (0) 20 7607 7070.
Speakers Corner (London) Ltd,
Ground and Lower Ground Floor,
5-6 Mallow Street,
London,
EC1Y 8RQ