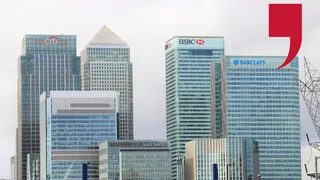 Everything you Need to Know about the New Consumer Duty
The Financial Conduct Authority (FCA) is set to introduce the groundbreaking Consumer Duty on 31st July 2023, aiming to transform the financial services industry. It seeks to prioritise the interests and welfare of customers by fostering a culture of transparency, accountability and consumer-centricity. By implementing this framework, the FCA intends to ensure that customers achieve exceptional outcomes while firms provide tangible evidence of meeting their commitments
What is Consumer Duty?
The main components of the Consumer Duty include: The Consumer Principle and The 4 Outcomes.
The Consumer Principle:  this mandates that firms deliver good outcomes for retail customers. It sets the overall standard that the FCA expects firms to adhere to, emphasising the need for ethical conduct in serving customers.
The 4 Outcomes: this forms the key elements of the consumer-firm relationship, playing a vital role in facilitating positive outcomes for consumers:
a) Consumer Understanding: This focuses on empowering consumers to make informed decisions. Firms are required to provide understandable information, enabling customers to comprehend the products/services they are considering.
b) Price and Value: Firms must ensure that products/services are priced to reflect their value. Excessively high fees should be avoided, and reasonable pricing that benefits consumers should be considered.
c) Products/Services: The Consumer Duty demands that firms offer products/services that are fit for purpose. Terms and conditions should align with the needs of the target consumers, and the products/services should function as expected.
d) Consumer support: A responsive customer support system is vital. It should be as easy for consumers to raise complaints, switch, or cancel products and services as it was to purchase them, and have adequate support throughout their financial journey.
The Cross Cutting Principles provide further guidance to firms, and are designed to facilitate compliance and better outcomes for customers. The principles include:
a) Companies must act in good faith towards consumers: here, firms are obliged to act in the best interests of their consumers, maintaining honesty, integrity and fairness in all interactions.
b) Avoid causing foreseeable harm: firms must anticipate potential harm to consumers and take preventative measures against it. It emphasises the need for organisations to identify and mitigate risks that could negatively impact customers.
c) Enable and support retail customers: firms are expected to enable and support customers in achieving their financial goals, i.e. access to appropriate products and services and offering assistance to consumers when needed.
To ensure a smooth transition, the implementation of the Consumer Duty will be phased in gradually. For new and existing products open to sale or renewal, the rules will come into force on 31st July 2023, whilst for closed products or services, they'll come into force on 31st July 2024.
How does the New Consumer Duty affect Businesses and Consumer
Businesses
For firms, the renewed focus on customers' interests will inevitably lead them to consider the Consumer Duty at every stage of their processes. Senior Managers will be responsible for ensuring the duty is met across the firm's business areas, and they could be held accountable for failures to comply with the requirements. Therefore, appropriate management information (MI) will be imperative in ensuring that the delivery of customer outcomes is being assessed accordingly. Also, MI must be "fit for purpose" and support senior management in giving evidence to prove that they're taking "reasonable steps" to adhere to the requirements of the Consumer Duty. Additionally, firms will be required to consistently monitor, test and adapt their practices and processes to show their commitment to delivering expected outcomes as well as proving this to the regulator. One way of achieving this is to deliver regular training to staff on The Consumer Duty. The FCA expects companies to place greater emphasis on positioning customers to ensure they make decisions that meet their needs. To further monitor firms, The FCA will require data as evidence for firms' compliance.
Consumers
The Consumer Duty will provide heightened protection to consumers as it reduces the propensity of them being exploited due to a lack of information and knowledge that prohibits them from making a well-informed decision. When firms design products, they have a tendency to prioritise the maximisation of profits rather than providing value to consumers. Thus, the new duty gives the scope for increased scrutiny of firm behaviour, which will protect consumers further, and this is emphasised by The Consumer Duty supporting existing legal requirements, such as those in the Equality Act 2010. Hence, being upfront and clear will give customers confidence in their decisions and ensuring that behavioural biases will not be exploited, thereby reducing complaints.
What are the benefits and drawbacks of the New Consumer Duty?
Benefits
The Consumer Duty will provide reassuranceto retail customers by ensuring companies take a customer-centric approach. This is achieved by providing consumers with enough data to make a well-informed decision. This occurs by having proper disclosures, guidelines for that products and services should adhere to and reliable customer service models.
There are also many benefits for firms to harness. By being perceived as a trusted company, it will help firms to boost their reputation, which fosters a strong and loyal customer base, giving them a viable advantage over its competitors. Firms that embrace Consumer Duty and consequently become thought leaders taking a consumer-centric approach at the heart of their practice will benefit from having more sustainable profits.
Disadvantages
There could be a sense of ambiguityabout how firms operate to adhere to the Consumer Duty. This is due to the FCA giving firms the room to create methods to establish "good outcomes" without them being clearly defined for both companies and consumers. Hence, firms still have the ability to evaluate how best they can help their client base. Also, firms would need to increase their budgets to prepare for the Consumer Duty as well as the maintenance of it moving forward. This can be too high for some firms, which may have a knock-on effect throughout their organization in terms of setting budgets.
The introduction of the Consumer Duty marks a significant milestone in the financial services industry, emphasizing the FCA's commitment to placing customers at the forefront of business operations. By aligning firms' behaviourwith each aspect of the Consumer Duty, this framework aims to promote transparency, accountability and consumer-centricity. Through the Consumer Duty, the FCA seeks to reshape the industry, ensuring that customers receive fair treatment and access to appropriate financial products. As it continues to unfold, it is anticipated that this initiative will create a more consumer-friendly landscape, benefitting both individuals and firms. Thus, a skilled finance speaker can enhance your organisation's comprehension of the intricate aspects that surround the Consumer Duty and how to implement it effectively.
Therefore, our friendly, impartial and expert team will find the perfect speaker for your organisation, so get in touch today!
Have an enquiry?
Send us a message online and we'll respond within the hour during business hours. Alternatively, please call us our friendly team of experts on +44 (0) 20 7607 7070.
Speakers Corner (London) Ltd,
Ground and Lower Ground Floor,
5-6 Mallow Street,
London,
EC1Y 8RQ