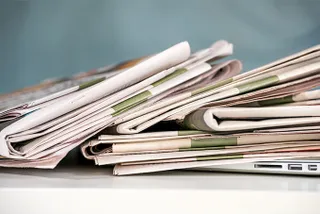 Executive Coach Dr Steven Berglas offers advice to new class of entrepreneurs
After 25 years at Harvard Medical School's department of Psychiatry, Dr Steven Berglas is now based in Los Angeles and offers executive coaching to entrepreneurs, executives and high achievers.
Dr Berglas is the author/co-author of four books that explain how the consequences of career success cause vocational, interpersonal, and psychological problems, including The Success Syndrome: Hitting Bottom When You Reach The Top, Self-Handicapping, Your Own Worst Enemy: Understanding The Paradox of Self-Defeating Behaviour and Reclaiming The Fire: How Successful People Overcome Burnout. Fortune Magazine honoured Reclaiming the Fire by naming it one of the 75 Smartest Business Books ever written.
In a recent article in The Times (click here  to read the entire article) Dr Berglas writes about the help that new types of entrepreneurs need.
"These entrepreneurs include, among others, mompreneurs (women who saw business-building as a way to bolster their retirement stash and waning self-esteem from being out of the workforce for years); homepreneurs (recently laid-off cubicle warriors, or just those fed up with their 90-minute commutes); and boomerpreneurs (50- to 70-year-old careerists driven to pursue lifelong dreams while they still have the health and gumption to do it).
Traditional entrepreneurs perceive a need in a marketplace, come up with an innovative solution and build a business around it. This new class--call them newpreneurs--are born of circumstance rather than ability, vision or just something to prove, and they tend to launch new ventures in a different way. That doesn't mean they won't succeed--it just means they need a different kind of guidance.
My advice to newpreneurs - even those heavily invested in their new ventures - is to really feel the pain that prompted them to go solo in the first place. If you still decide the venture is worth pursuing, based on a real business opportunity and not a knee-jerk reaction to your current situation, then go for it. If you fail (or at least stumble) and emerge intact, take comfort in knowing your ability to absorb new information and assess risk - essential for any successful entrepreneur -will only increase. Henry Ford had it right: "Failure is simply the opportunity to begin again, this time more intelligently."
Have an enquiry?
Send us a message online and we'll respond within the hour during business hours. Alternatively, please call us our friendly team of experts on +44 (0) 20 7607 7070.
Speakers Corner (London) Ltd,
Ground and Lower Ground Floor,
5-6 Mallow Street,
London,
EC1Y 8RQ