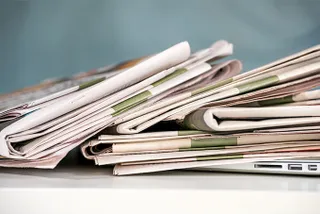 Few Understand Howard Webb's Situation Like Pierluigi Collina
The World Cup of 2010 has finally come to an end and thankfully it has widely been agreed that Spain are the deserved winners, but controversy abounds regarding the refereeing of the matches and concerns over the continuing lack of technology.  Referee Howard Webb has certainly not escaped controversy, having described the final as "the most difficult two hours" of his career.  The pressure to make the right decision at every turn was immense but the praise by FIFA officials of Webb's time on the pitch has not been universally shared.  Howard is the first Englishman to referee a World Cup final since Jack Taylor in 1974 and he is also the only official to oversee the World Cup final and the Champions League final in the same year.  Prior to taking a five year sabbatical to pursue his refereeing career Howard was a Sergeant for the South Yorkshire Constabulary so he is well-accustomed to pressure at all levels, but few understand the weight of refereeing the World Cup final like Pierluigi Collina  – voted best referee in the world by the IFFHS for six years consecutively between 1998 and 2003 as well as the best referee in the Italian league for 6 years, quite a phenomenal achievement.  As Pierluigi has said, "you know it will be watched on TV by everyone in every corner of the world.  So you know that your responsibilities are very big."
Pierluigi is an economics graduate and financial consultant by profession and a brilliant keynote and motivational speaker, bringing together his many years of experience in handling some very "interesting situations" and the considerable teamwork involved with linesmen and officials alike.  "You should know in advance what could happen.  This is the most important and worthy thing for a referee, to know before what could happen a few seconds later. You should be informed about the tactics by the teams and the characteristics of the single player, which part they normally play, which part of the field they normally cover, which kind of foot they normally prefer."  It is not only a question of knowledge and as Brian Hall – the American referee in the 2002 World Cup – says, "The top referees are the ones that find the balance between the spirit of the law and the letter of the law.  You need to develop an aura on the field.  The players have got to feel that you're managing the game with a presence. In managing international players, it's your body language, your hand gestures."
Pierluigi's journey has been quite incredible, including his role as International Ambassador for the Red Cross and he is now set to take on the position of overseeing referees for UEFA.  His book 'Rules of the Game' has been translated into more than 10 different languages and for David Beckham, Collina is the "best referee in the game".  Another huge fan is the Sportsmail columnist and former FIFA and Barclays Premier League match official Graham Poll .  Graham, who is himself a very popular after dinner and motivational speaker, has had a very successful career both in sales and refereeing.  Graham sold his internet site for £1.5m before starting his career as a professional referee in 2001 - which has included refereeing the FA Cup Final at Wembley.  He is an excellent presenter and communicator and his books 'Seeing Red' and 'Geoff Hurst, the Hand of God, and the Biggest Rows in World Football' have proven very popular.
So, if a real-life inspirational talk about business, communication, teamwork and leadership skills are what you need – along with a dose of how to manage some of the most intense pressure and public scrutiny in the world – a referee might be the one for you.  Who said the football was over...?
Have an enquiry?
Send us a message online and we'll respond within the hour during business hours. Alternatively, please call us our friendly team of experts on +44 (0) 20 7607 7070.
Speakers Corner (London) Ltd,
Ground and Lower Ground Floor,
5-6 Mallow Street,
London,
EC1Y 8RQ