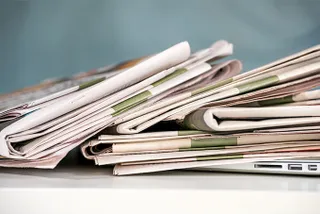 Final Countdown for Fabio...
The pressure is on for Fabio Capello over the Bank Holiday weekend, as he mulls over the final line-up for the World Cup England squad, due to be announced on Tuesday.  It was evident during England's friendly against Mexico on Monday that there is a lot of room for improvement, and the next friendly against Japan on Sunday will be an interesting one to watch. There are many questions over the possible inclusion of several players from Joe Cole to Adam Johnson, and mounting pressure on all sides as the Brazil squad landed in Johannesburg yesterday, ahead of their World Cup preparations.  Gabby Logan  has also been in South Africa, meeting prisoners from Robben Island who played football in their battle against apartheid, and the town awaiting the arrival of the England players, and her South Africa World Cup Journey can be seen tomorrow on BBC One's Inside Sport.  Gabby is busy presenting her World Cup Guide on BBC Radio 5 Live in the build up to the start of the tournament on June 11th.  Gary Lineker , Lee Dixon, Alan Hansen , and Jamie Redknapp on Sky – possibly in his M&S suit - will all be presenting the best of the World Cup coverage, and even John Motson has been busy selecting the 5 greatest players at the World Cup finals.
Fabio has caused some controversy due to his refusal to sing the England National anthem at the World Cup, and the press intensity will only grow over the next few days, as so much rests on his shoulders.  Even the Formula 1 drivers have been getting involved in the competition surrounding which country will succeed.  There are few people in the world who have experienced this level of intense pressure and press scrutiny with such big decisions to make, and Graham Taylor, former England Manager and Pierluigi Collina  - regarded as the world's greatest football referee – are among the few who have experienced this and can relay their experiences.
Things are hotting up in the pressure pot of football...and hopefully the same will be true for the English weather this Bank Holiday weekend!
Have an enquiry?
Send us a message online and we'll respond within the hour during business hours. Alternatively, please call us our friendly team of experts on +44 (0) 20 7607 7070.
Speakers Corner (London) Ltd,
Ground and Lower Ground Floor,
5-6 Mallow Street,
London,
EC1Y 8RQ