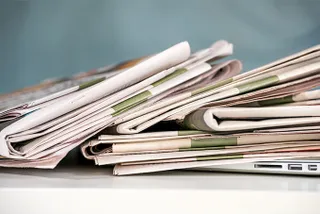 Five Tips for Tedx
For many speakers speaking at TEDx  is one of the highlights of their career and there is no better platform for speakers who want to express their beliefs and opinions on particular topics.
Jennifer Kelly is the Director of Speakers for TEDx and she is the main point of contact for all the potential speakers at TEDx. She has learnt a lot about speakers in the time she has worked with TEDx and from past experience she offers five tips to speakers hoping to get shortlisted for TEDx and these are the following:
Submit on Time- TEDx runs in real time and the organisers want everything to go like clockwork therefore when a speaker does not hand an application in on time it, therefore a late application will cause problems for the process. It will also cause organisers to think that if the speaker cannot get the application in on time, they may have problems meeting other deadlines throughout the event.
Know your Topic-When applying speakers must ensure that their topic and opinion is clear and concise. If organisers receive an application where the speakers topic/opinion are unclear it will panic organisers as they will worry you will change your opinions or topic in the run up to the event, therefore they would be likely to chose someone who has clearly specified what they are talking about and their views on the subject.
Explain it to me like I'm a five year old- Jennifer points out that it is important to 'avoid jargon and concepts only those in your field would understand. Do not use this as an opportunity to show us how brilliant you are.' The organizers want to see that speakers can take a big idea and translate it in a way that everyone in the audience can understand.
Sum it Up in the First Paragraph-When applying for TEDx speakers must ensure that they use the first few lines to explain what they will be talking about. Organisers do not want to spend more time than they need to looking through an application to understand what they are trying to say, especially when they have over 200 applications to read per week.
Avoid Commercial Talk-TEDx events are for people to share ideas and educate the audience about topics, which they may have never known about. It is important that speakers understand that the stage is not there for them to sell a product or service. According to Jennifer 'when they step onto the TEDx stage they are there to share a story, to share an idea that is not commercially focused.
Have an enquiry?
Send us a message online and we'll respond within the hour during business hours. Alternatively, please call us our friendly team of experts on +44 (0) 20 7607 7070.
Speakers Corner (London) Ltd,
Ground and Lower Ground Floor,
5-6 Mallow Street,
London,
EC1Y 8RQ