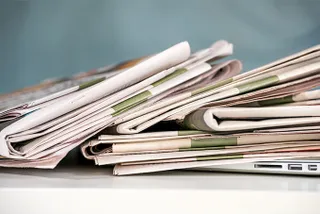 Free Wi-Fi in Pret a Manger
Sandwich shop chain, Prêt A Manger founded by Julian Metcalfe and Sinclair Beecham, has announced that it will be offering free Wi-Fi access at 130 of its UK shops.
The announcement comes after more than eight month of successful trials in Guildford, Reading and Berkeley Square Locations and is done in partnership with Wi-Fi provider The Cloud, with which it has signed a five year deal.
Pret A Manger says 60 stores have already been activated with the free service, with all 130 stores expected to offer the service during this month. The whole roll out is expected to cost Prêt A Manger £52000 initially with an annual cost of only £160,000.
The free Wi-Fi service will enable Pret A Manger customers to access the internet using any type of Wi-Fi enabled device. You do not have to buy something to get free WiFi and you don't even need a password. This compares favourably with the likes of Starbucks and Caffè Nero which charge their customers up to £5 per hour for wireless broadband usage in their cafés.
Simon Kerry, head of IT for Pret A Manger said that "We are delighted to be able to offer WiFi as a free service to our customers. Everything we do at Pret is about delighting our customers; whether it's freshly made sandwiches, 'Just Roasted' coffee, or great customer service".
"The Cloud offers an efficient and high quality connectivity experience no matter what type of mobile device our customers wish to use.
"By offering it free, we're giving our customers that little bit extra. The benefit to Pret is that our customers are happier and that they stay with us for longer."
Pret is the latest food and beverage chain to offer free Wi-Fi. Customers at some MacDonalds and JD Wetherspoon sites already get free Wi-Fi.
Have an enquiry?
Send us a message online and we'll respond within the hour during business hours. Alternatively, please call us our friendly team of experts on +44 (0) 20 7607 7070.
Speakers Corner (London) Ltd,
Ground and Lower Ground Floor,
5-6 Mallow Street,
London,
EC1Y 8RQ