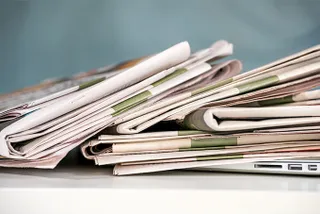 Gallagher to lead Sky News F1"¢ coverage
Formula One expert  Mark Gallagher  presented Sunday's Chinese Grand Prix live on Sky News as Britain's Lewis Hamilton  tried  to  clinch  his  first  Formula  One  World  Championship™  title  in Shanghai. Mark was on air with Sky News from 7.30 am until 10 am to give an insight into the dramatic battle between McLaren driver Hamilton his arch rival, Ferrari's Felipe Massa, and BMW's Robert Kubica.
Sky  News,  which  is  available  to  over  145  people  homes  in  36  European countries,  has  used  Mark  to  provide  detailed  analysis  of  Formula  One  news stories for the last three years, but this is the first time the channel will follow a Formula One event as live and in such detail. Although  Mark's  travel  schedule  to  Formula  One  and  A1GP  World  Cup  of Motorsport  events  is  demanding,  he  was looking  forward  to  spending  Sunday's race in the comfort of Sky News' London studios. "The championship battle between Hamilton, Massa and Kubica is building to an exciting  climax  and  Sunday's  penultimate  round  of  the  World  Championship promises much.
Last year Shanghai was one of the turning points in Hamilton's quest to win the title, his McLaren sliding off the track and into retirement. Lewis however moved to the brink of the world title with a commanding victory.
The McLaren driver dominated the race at Shanghai while his title rival Felipe Massa was handed second place by Ferrari team-mate Kimi Raikkonen. The Brazilian had run third for most of the event, unable to stay on terms with Hamilton or Raikkonen ahead of him.
Hamilton takes a seven-point lead over Massa into the season finale in Sao Paulo, Brazil, on 2 November.
With a maximum of 10 points available, the 23-year-old Englishman will be a strong favourite to become the youngest champion in F1 history at Interlagos.
Just as importantly, Hamilton's margin is large enough that he will win the title in Brazil as long as he finishes fifth or higher.
"This is another step towards the championship, my dream and the team's dream," said Hamilton.
Have an enquiry?
Send us a message online and we'll respond within the hour during business hours. Alternatively, please call us our friendly team of experts on +44 (0) 20 7607 7070.
Speakers Corner (London) Ltd,
Ground and Lower Ground Floor,
5-6 Mallow Street,
London,
EC1Y 8RQ