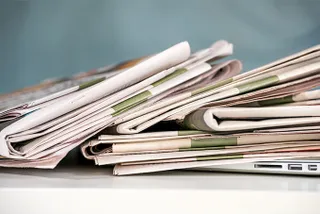 Heston Blumenthal's Sweet Shop at Cheltenham Science Festival
The Times Cheltenham Science Festival kicks off today and whether you have a PhD in astrophysics, or haven't touched science since secondary school, there will be something for you.  The theme for this year's festival is 'Decadence' and there is everything from entertainment to information, from debates to interactive workshops, and electric cars to chocolate tastings.  Ever fancied yourself as a surgeon?  Then head to the simulated operating theatre for a workshop, and have a go with BBC The One Show's Michael Mosley.  Or if water rockets sound more appealing, the Water Rocket workshop may be the one for you!
The festival continues for 5 days and keynote speaker and presenter Professor Brian Cox from BBC's The Wonders of the Solar System, will be there, doing a talk and a live recording of The Infinite Monkey Cage for Radio 4 with Robin Ince.  Lord Robert Winston will also be discussing the science behind the media headlines and taking part in Scientific Call My Bluff alongside Quentin Cooper.  If you are interested in sleep, the talk with Radio 4's Today Programme presenter Evan Davis and sleep researcher Russell Foster sounds very interesting.
The environment will be a hot topic and keynote speaker Jonathan Porrit will be discussing how heavily our meat consumption is contributing to climate change and carbon emissions.  Will Whitehorn, the President of Virgin Galactic, will also be talking about space tourism, and if you fancy some chocolate tasting there will be a tasting and talk on why and how chocolate delights the pleasure centres of our brains!
The festival finishes this Sunday June 13th and Guest Director and chef extraordinaire Heston Blumenthal will be talking about his latest forays into the world of food and science, and presenting his 'Sweet Shop' with neuroscientist Francis McGlone.  Heston was nominated for a Bafta at the weekend and will be discussing his edible playing cards and apple pie caramels with edible wrappers.  He will be bringing along sweets from his restaurant The Fat Duck to taste, and discussing the taste sensations of combining white chocolate and caviar in his mission to create a "sensory experience" for restaurant goers in the 21st century, "as powerful as a trip to the cinema or theatre."
So join Heston, Bill Bryson, Tony Robinson and many more if you fancy a weekend with a difference...as well as some delicious and very interesting food delights!
Have an enquiry?
Send us a message online and we'll respond within the hour during business hours. Alternatively, please call us our friendly team of experts on +44 (0) 20 7607 7070.
Speakers Corner (London) Ltd,
Ground and Lower Ground Floor,
5-6 Mallow Street,
London,
EC1Y 8RQ