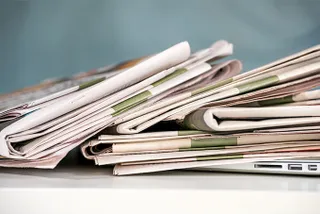 How to Become an Energizer
Speaker and Professor at Harvard Business School, Rosabeth Moss Kanter wrote a recent article on how to become an energiser. She sees an energiser as the type of person that we all admire for their positive outlook on life.
Rosabeth believes that "just plain energy is a neglected dimension of leadership. It is a form of power available to anyone in any circumstances. While inspiration is a long-term proposition, energy is necessary on a daily basis, just to keep going."
According to Rosabeth there are three things that characterize the people who are energizers. These are:
'A Relentless Focus on the Brightside'-Rosabeth believes that energizer's make successful leaders because they have the ability to "find the positive and run with it." They have the ability to treat everyone with respect and as their equals. She uses the example of Maurice Levy,  CEO of global marketing company, Publicis Groupe. When a competitor, Digitas, hit problems one of the competitors sent an email to Digitas's head saying ""Now you are at a price which is affordable, so we should start speaking.". Levy on the other hand wrote them an email saying ""It's so unfair that you are hurt this way because the parameters remain very good." and won the prized acquisition.
'Redefining negatives as positives'- Her next point about energizers is that they are able to make negative scenarios become positive. An energizer takes a negative situation and decides to learn from it, seeing it as an opportunity instead of a failure.  Rosabeth then states that "Studies show that optimists are more likely to listen to negative information than pessimists, because they think they can do something about it."
'Fast response time. Energizers don't dawdle'-According to Rosabeth, energizers don't waste time looking at all the reasons why a job cannot be done. Instead they just take on the task at hand, without any complaints or excuses.
Rosabeth finishes saying "the only requirements for energizers are that they stay active, positive, responsive, and on mission. Are you an energizer?"
Have an enquiry?
Send us a message online and we'll respond within the hour during business hours. Alternatively, please call us our friendly team of experts on +44 (0) 20 7607 7070.
Speakers Corner (London) Ltd,
Ground and Lower Ground Floor,
5-6 Mallow Street,
London,
EC1Y 8RQ