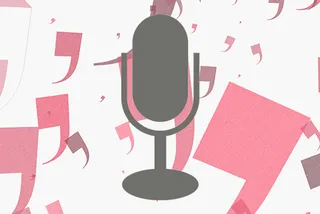 Interview With Rachel Bridge
What can a typical corporate audience learn from your experiences?
They will gain a real understanding of what makes entrepreneurs tick and what we can learn from them; they will go away with practical useful tips that they can instantly apply to their work or home lives; they will be inspired and motivated to put some of what I say into practice because they will see that small simple changes can have a big positive impact. And they will be entertained while learning lots of things they didn't know before.
How did the corporate speaking begin?
It began in 2003 when I was asked to speak at a business networking event about how to become a successful entrepreneur.
Which event has been your favourite, and why?
Chairing a panel session to celebrate International Women's Day at the British Embassy in Paris – a great crowd, a wonderful venue and a real sense of excitement by everyone at being part of an inaugural Britain-France networking event.
If you could speak at any event, past or future, what would it be?
Any event anywhere in Australia – a wonderful entrepreneurial country and my favourite place in the world.
Who would you most like to share a platform with?
Simon Cowell, Boris Johnson, Piers Morgan, Ruby Wax
What are your most frequently requested speaking topics?
How to be a successful entrepreneur; what can we learn from entrepreneur; are entrepreneurs born or made.
What do you do to ensure your presentation has a lasting impact?
I combine practical and useful information with entertainment by illustrating each point I make with a great real life example or case study. People leave remembering key points I have made while at the same time being inspired by the stories of real ordinary people who have achieved great things.
If you are interested in booking Rachel Bridge for your live event or require any additional information regarding Rachel Bridge then please fill in the enquiry form and one of the Speakers Corner booking agents will contact you within 24 hours.
Have an enquiry?
Send us a message online and we'll respond within the hour during business hours. Alternatively, please call us our friendly team of experts on +44 (0) 20 7607 7070.
Speakers Corner (London) Ltd,
Ground and Lower Ground Floor,
5-6 Mallow Street,
London,
EC1Y 8RQ