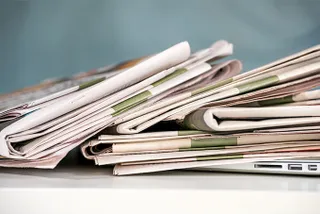 James Caan steps into the new Dragon Hot seat
The hit show makes its comeback tonight, with venture capitalist James Caan taking a seat alongside Deborah Meaden, Duncan Bannatyne , Theo Paphitis and Peter Jones .
Australian Richard Farleigh is the departing dragon, but tonight's budding entrepreneurs - including a David Beckham clone wanting to launch his own lookalike agency - are unlikely to get an easy ride.
But they can take solace from the fact that the dragons don't get it right all of the time.
Here's a look at a few of the more successful people to have stepped into the Dragon's Den.
Levi Roots' Reggae Reggae Sauce
The most famous Dragons' Den success story has to be that of Rastafarian singer Levi Roots and his home-made jerk sauce.
The charismatic musician serenaded the dragons but came unstuck when they pointed out to him he'd badly misread an order his pitch was hinged on.
Despite the mistake, Richard Farleigh and Peter Jones each gave Levi £25,000 for a 20 per cent stake in the business. And thanks to the good publicity, the sauce quickly took off after winning an order with Sainsbury's. Food manufacturers around the world got in touch, and Levi now plans to open his own restaurant.
Destination, the taxi board game
As Rachel Lowe drove her taxi through the streets of Portsmouth, she hit upon the idea that being a taxi driver could be the perfect theme for a board game.
The dragons didn't agree, slating the mother-of-two for her lack of business sense.
But she quickly had the last laugh, with the concept capturing the imagination of other investors and the public.
She signed deals to produce games for Warner Brothers and Disney Pixar, with the game producing a seven-figure turnover that even outsold Monopoly on its release. This year she hopes to make a £2million profit.
The iTeddy talking bear
When Duncan Bannatyne saw Imran Hakim's teddy which could read bedtime stories to children, he was horrified, insisting that was a father's job.
Thankfully for Imran, Theo Paphitis and Peter Jones thought differently, each giving him £70,000 for 20 per cent of the business.
Since then, Imran has secured aseries of large orders after launching the iTeddy, and has won numerous awards in the process.
Trunki suitcases..
Inventor Rob Law spent 11 years and £17,000 of his own money working on his design of a brightly-coloured kids' suitcase that doubles up as a toy to ride on.
Knowing how tired kids get when travelling, he thought it could keep them occupied, but the dragons described the idea as worthless.
However, others weren't so dismissive, and the Trunki was soon on sale in John Lewis, Mothercare and Debenhams, retailing at around £25.
Rob admits his firm is now worth more than £1million.
The Stabletable levelling device
When Scottish inventor Andrew Gordon appeared on Dragons' Den with his simple gadget that stops tables from wobbling, Rachel Elnaugh branded it the most ridiculous idea she had ever seen.
But two years later, the Surrey-based 31-year-old, originally from Linlithgow, has secured orders totalling £1million and is about to move into the American market.
The device has eight strips of plastic which can be used at the thickness required to shore up a table, and has attracted the interest of Tesco and B&Q.
He's also landed an order for 300,000 of the gadgets from China, while the Exam Officers' Association has asked for 200,000.
The Standby Saver
All five dragons thought they were on to a winner when Peter Ensinger and David Baker presented their power-saving device to stop household goods wasting electricity when on standby. With no other product like it, the pair became the first to secure investment from all five, who each stumped up £20,000 to share 50 per cent of the business.
However, the deal fell through following complications with a patent which the duo needed to stop rivals from stealing their technology.
But the good publicity still paid dividends, and the pair quickly found another investor who was willing to buy into the product and develop the concept further.
And while they remain tightlipped about the figures, Ensinger did let slip that the deal means he never has to work again.
Have an enquiry?
Send us a message online and we'll respond within the hour during business hours. Alternatively, please call us our friendly team of experts on +44 (0) 20 7607 7070.
Speakers Corner (London) Ltd,
Ground and Lower Ground Floor,
5-6 Mallow Street,
London,
EC1Y 8RQ