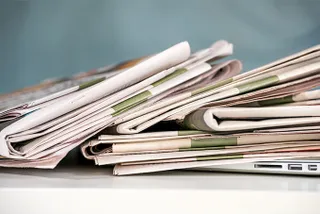 Kevin McCloud launches his latest project - eco friendly social housing in Swindon
Kevin McCloud , best known for Channel 4's Grand Designs, champion of eco consciousness and contextual architecture, has submitted a planning application to build The Triangle, a development of sustainable homes on a brownfield site in Swindon.
The much sought after awards host and keynote speaker has persevered with his plans for an environmentally-aware housing scheme in an unemployment-hit town. The Triangle's 42 properties — which will meet the testing Level 4 of the Code for Sustainable Homes — will be built around a traditional village green, with a contemporary eco-touch. There is, for instance, a wet meadow, part of the development's drainage strategy.
Swindon's Victorian railway cottages are the inspiration for the two and two-and-a-half storey terraced homes, but the properties will be updated with 21st-century green extras, such as triple-glazing, eco-roofing and rainwater harvesting systems.
The 19th-century layout will also be modified to fit in with today's thinking on energy efficiency, as Kevin explains: "We have decided to raise the ceiling on the downstairs living space to give more light; this makes the first-floor bedrooms more womblike."
Kevin studied scores of examples of domestic architecture when formulating his plans, considers the railwaymen's cottages quite beautiful. This is appropriate as his development company is called Hab — Happiness Architecture Beauty.
Kevin wanted the cottages to act as a reminder of Swindon's past as the site of the Great Western Railway engine works. He's a great defender of the town; "It may not be up there with Cambridge, but there are many, many worse places and the old town is delightful."
The Triangle homes will be "flexible, affordable and efficient to build and run", which is important since many of the occupants will be from the town's housing list, not the moneyed, middle-class devotees of Grand Designs who would be drawn to anything marketed under the McCloud brand. Other residents will include key workers buying under shared ownership arrangements and there will be some opportunity to rent.
Kevin's vision for the Triangle differs from the projects that often feature on Grand Designs, where projects often end up going massively over budget. Kevin's significant financial commitment to the scheme means that he is mindful of a need to control costs. He also aspires to create community and promote neighbourliness through shared kitchen gardens — residents will be encouraged to grow their own fruit and vegetables — and a car club that, he says, will also be open to residents of other schemes near by.
Although there will not be any garages, Kevin does acknowledge that since Swindon is "car city", parking spaces are necessary. Their size will be restricted: "Big enough for one Range Rover, two Astras or three electric cars," he says.
The Triangle is a joint venture between Hab and Westlea, a division of GreenSquare, the housing association, with funding from the Homes and Communities Agency.
If Swindon gives its assent, the scheme would give the town the chance to present itself as green and go-ahead, rather than as a place in the doldrums. It also would be the spot where McCloud launched his second "put-my-money-where-my-mouth-is career as a developer."
Have an enquiry?
Send us a message online and we'll respond within the hour during business hours. Alternatively, please call us our friendly team of experts on +44 (0) 20 7607 7070.
Speakers Corner (London) Ltd,
Ground and Lower Ground Floor,
5-6 Mallow Street,
London,
EC1Y 8RQ