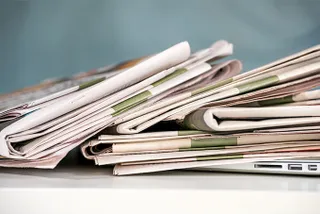 Kevin McCloud Salutes 'Green Heroes' at Grand Designs Live
Kevin McCloud , the TV presenter behind the Grand Designs brand, hunts down 'Green Heroes', based on his love of truly innovative green building products and services. Kevin has personally chosen ten products or inventions that he feels deserve wider recognition, and will promote them at at this year's Grand Designs Live show at Excel.
Now in its second year, 'Kevin's Green Heroes' is both a showcase and launch pad for a host of products and new eco-technologies that may potentially improve housing and our way of living in future, ensuring government targets are met.
Each item showcased is personally selected by Kevin, whose passion for sustainable practices make him a barometer for innovative ideas and inventive products in this arena. The exhibit is designed to not only excite and inspire people through new trends and concepts, but also to drive wider awareness of environmental issues.
Kevin McCloud has documented hundreds of buildings over the past two decades. This has given him an enormously wide knowledge of materials, the latest technologies and new sustainable practices out there in the construction market, making him a touchstone for innovative ideas and inventive products.
This weekend Grand Designs fans can learn how to make their homes greener, with the help of advice from experts on changes they can make to their homes reduce their carbon footprint – from energy saving light bulbs to insulation to solar panels on the roof.
Grand Designs Live runs from 30th April – 3rd May at the Excel Centre in London, and a special program on the event will be broadcast on Channel 4 from 4th-9th May.  The broadcast will feature Kevin building an entire house over nine days.
"Normally I spend 18 months making six hours of television," comments Kevin. "Standing around in muddy fields watching a house slowly creep from foundations to eaves. But this May I'll be trying something new – a broadcast not about one specific house, but about all the myriad issues that surround the building of homes – which will be filmed in and around the Grand Designs Live London exhibition."
Based on the hugely successful Channel 4 series, Grand Designs Live is a show for anyone with an interest in design, build, interiors, shopping, homewares, gardens, kitchens & bathrooms, and innovation.
Have an enquiry?
Send us a message online and we'll respond within the hour during business hours. Alternatively, please call us our friendly team of experts on +44 (0) 20 7607 7070.
Speakers Corner (London) Ltd,
Ground and Lower Ground Floor,
5-6 Mallow Street,
London,
EC1Y 8RQ