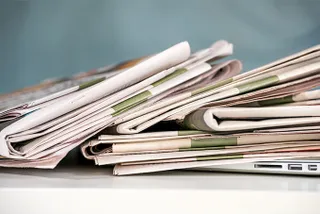 Kirsty Young is new face of BBC Crimewatch
Young, 38, will replace   Fiona Bruce , 43, who will replace Michael Aspel on the Antiques Roadshow when he steps down next spring.
Nick Ross, who has presented Crimewatch since it started in 1984, left earlier this year. The 59-year-old said at the time that television was "very much a young person's medium".
The BBC brought in outside producers to try to refresh the programme.
Ross said he knew the writing was on the wall because he was no longer being consulted about editorial decisions.
The controversy followed the decision in April to axe Moira Stuart, the 55-year-old newsreader.
The BBC said at the time: "It is simply not true to suggest that the BBC has an ageist agenda – presenters leave programmes all the time, regardless of their age.
"Every long-running strand needs to be constantly refreshed and, in the case of Crimewatch, it was an opportunity to regenerate the programme. It's the BBC's remit to serve the broadest possible audience and this is achieved by a whole range of factors, including programme content, tone and presentational style."
Young began her career in radio at BBC Scotland. She went on to work for Channel Five, ITV and the BBC Television.
She has also taken over Desert Island Discs on Radio Four with a brief on both programmes to attract a younger audience.
Ben Gale, a commissioning editor at the BBC, said: "Kirsty's journalistic background means she is highly experienced in dealing with live presenting, and the kind of difficult and emotive stories that feature in the programme.
"She has the combination of gravitas and warmth that Crimewatch viewers expect and we hope she will oversee many successful appeals."
The programme has helped solve some of the country's most infamous criminal cases, including the murder of Jamie Bulger in 1993.
This month, the programme generated a huge response to the reconstruction of the shooting of 11-year-old Rhys Jones. The programme boasts that one in five crimes featured is solved.
Have an enquiry?
Send us a message online and we'll respond within the hour during business hours. Alternatively, please call us our friendly team of experts on +44 (0) 20 7607 7070.
Speakers Corner (London) Ltd,
Ground and Lower Ground Floor,
5-6 Mallow Street,
London,
EC1Y 8RQ