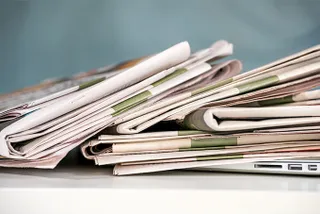 London Book Fair 2016: The Next Chapter
London is a hub for the creative industries, and, today, as London Book Fair 2016 opens to celebrate its 45th edition, the city's bookworms in particular are in their element.
(Book)marking a specific aspect of the industry, this year's LBF Conferences at the Olympia will offer exciting keynote speakers , thought-provoking predictions and debates, and networking opportunities.
Staged annually, 25000 publishing professionals flood to the show - the global marketplace for rights negotiation and the sale and distribution of content across print, audio, TV, film and digital channels - to learn, network and get their businesses beyond the first pages.
Moreover, LBF sits at the heart of London Book & Screen Week (12-15 April).
Launched in 2014 to celebrate the importance of the written word across all formats, from e-reader to silver screen, the week is a chance for readers, writers, gamers and film fans to unite in an explosion of creativity as we ask ourselves: what does the book mean in an age of  technology ?
Info and London Book Fair logo from http://www.londonbookfair.co.uk/
Have an enquiry?
Send us a message online and we'll respond within the hour during business hours. Alternatively, please call us our friendly team of experts on +44 (0) 20 7607 7070.
Speakers Corner (London) Ltd,
Ground and Lower Ground Floor,
5-6 Mallow Street,
London,
EC1Y 8RQ