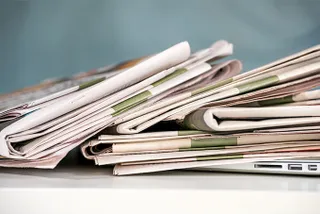 Management Today's Top 100 Entrepreneurs 2010
The UK economy may still be on life support, but it seems our enterprise culture is thriving nonetheless. Management Today's seventh annual survey of Britain's Top 100 Entrepreneurs, produced by Rich List compiler Philip Beresford, shows that some parts of UK plc are still making money and creating jobs.
It's particularly true of the oil business, and four of the top ten wealth-creators are drawn for this area – including the number one, Ayman Asfari. The Petrofac boss may not have the public profile of a Branson or a Dyson, but the Syrian-born entrepreneur is putting in a world-class performance in a crucial industry.
1. Ayman Asfari - Petrofac
When he took on oil services group Petrofac to set up Petrofac International in 1991, Ayman Asfari struck black gold. The Syrian-born entrepreneur transformed the firm from a US outfit focused on its domestic market into an international oil business, managing rigs all over the world and designing its own drilling and refinery equipment. Now a British citizen, CEO Asfari led the £742m flotation of Petrofac on the London Stock Exchange in October 2005. It's now a FTSE-100 company. Petrofac has a £3.5bn order book and a strong presence in the Middle East, where Asfari has excellent contacts. Asfari is committed to the North Sea and said in early 2009: 'The UK continental shelf market remains buoyant. We have added 300 personnel in the UK since January and are continuing to hire.' In November, Petrofac won a five-year, £100m maintenance contract from BP. Its shares have now recovered from the stock market turmoil of late 2008, and the business is worth a cool £3.2bn, on the back of expected profits growth above 20% in 2009. Asfari has a 15.5% stake.
2. Richard Higham - Acteon
Another oil-business success story this year is Richard Higham's Acteon Group. Acteon comprises 17 businesses that provide specialist technical services to the offshore oil and gas sector, all controlled from the firm's distinctly onshore fenland HQ in Norwich. There has been little let-up in acquisitions. Since leading a secondary MBO in 2006 backed by First Reserve, CEO Higham has bought six businesses worldwide, including Fluke Engenharia of Brazil for £19.5m and Singapore's Cape Group for £3.7m. Acteon has operations in Europe, America, the Middle East and Asia. In 2008, it made £34.6m profit on sales of £309m, although 2009's results may be less stellar. On these figures, it should easily be worth £200m in today's climate, valuing Higham's stake at £52m.
3. Natalie Massenet - Net-a-Porter.com
Natalie Massenet started as a fashion editor at Women's Wear Daily, later moving to Tatler. Not the most obvious start for a career in e-commerce, but in 2000 she founded Net-a-Porter, the online boutique that sells haute couture to style-conscious but time-poor fashionistas. Defying the Jeremiahs who said fashion online would never fly, the company now operates across Europe, North America, and the Middle and Far East. It employs more than 460 people in its offices in London and New York. Net-a-Porter sells hip designer labels, including Miu Miu, Chloe and Marc Jacobs, and boasts same-day delivery to addresses in Manhattan and London. In 2008-09, profits at the London-based business more than tripled to over £10m on £81.5m sales. Net-a-Porter is one of Britain's fastest- growing companies, and Massenet has had offers worth many millions for the business. But she has not yet been tempted to accept any of them, having found herself a perfect niche in the cut-throat world of fashion.
4. Aidan Heavey - Tullow Oil
An accountant by training, Tullow Oil's Irish chief executive Aidan Heavey has turned the oil and gas exploration outfit into a stock market star - and one that continues to shine despite the recession. He was a founding director of the firm in 1985 and has played a key role at Tullow since its formation. From its early days in Africa, Tullow grew to become active across the British, Asian and South American markets. In 2006, he acquired Australian company Hardman Resources for £581m, and also bought into the North Sea gas market well before the rise in gas prices. London-based Tullow is tipped as a takeover target and its shares have held their own through months of stock market turmoil. The company has also made promising discoveries off the Ghana coast and in Uganda. Tullow is now worth £9.9bn. Heavey, educated at University College Dublin, has a stake worth £78m. He cashed in £24m in options in 2008, taking him to £98m easily.
5. Chris Dawson - Range
Self-made retailer Chris Dawson has an unmatched eye for a bargain. When the MFI chain failed in November 2008, it was Dawson who worked round the clock to secure the bankrupt stock - all 2,400 lorry-loads of it - for a knock-down £68m. He is now making a handsome profit selling cut-price kitchens, bedrooms and the like through his Range chain of discount home stores. It's an approach typical of a man who started out as a market trader, and whose sharp patter earned him the nickname of 'Plymouth's very own deluxe Del Boy'. With nearly 40 stores to his name now, Dawson has branched out, adding a waste-management business to his portfolio, which also includes online sales, a shopfitting company, insurance, a low-cost energy service and property interests in the south of France. He opened his first Range store in 1988 and has not looked back since. Profits at his company, CDS (Superstores), reached a record £10.2m on sales of £174.7m in the year to January 2009. Despite this success, and the trappings of wealth such as his £200,000 Aston Martin, Dawson remains disciplined and careful about money. 'I always fly economy and I always stay in Travel Inns,' he says. 'I'm not a wizard or a maestro, I'm just a bit of a boy when it comes to business.' We can't argue with that. As more stores come on-stream, Dawson's empire is worth £150m, even in this difficult environment.
6. Sir Ian Wood - Wood Group
Aberdeen-based energy and offshore engineering specialist Wood Group had a respectable 2009, with its shares rising steadily after hitting a low point in the stock market turmoil of late 2008. First-half profits and revenues have held up, too. Although the company is still worth £1bn less than it was at its peak, this recovery is good news for Sir Ian Wood. The firm's chairman, and widely seen as the architect of the oil boom enjoyed by the granite city over the past couple of decades, Wood was in on North Sea oil from the start, having taken over the running of a family-owned fishing operation in 1964. Destined for an academic career after taking a first-class honours degree in psychology at Aberdeen University, he agreed to help his father on a temporary basis after graduating. He never left, and went on to transform the Wood Group into an international energy services outfit employing 29,000 people in 50 countries. The company was floated on the stock market in 2002 with a £1bn valuation. In a trading statement late last year, the company declared that its bread-and-butter work in the North Sea was going well and that it was on target to meet City profit expectations.
7. Henry Moser - Jerrold Holdings
Co-founded by the very-low-profile Henry Moser in 1973, Jerrold Holdings' Blemain Group is a finance specialist, providing secured lending to both residential and commercial customers. A classic bootstrapper, Moser left school at 16 and worked as a market trader before starting Blemain. Known for his hard work and dedication to the job, he elected not to take a business lunch for 20 years, preferring to be doing 'something more productive'. Such single-mindedness seems to have paid off - Barclays Private Equity invested £113.5m for a 30% stake in September 2006, and in November 2007 Blemain's parent company Jerrold Holdings secured a £900m funding package to increase its lending firepower and boost its growth plans. In the year to June 2008, Blemain's profits rose from £56.6m in the previous year to £68.7m on sales of nearly £166m.
8. Chris & Gregg Siepman - Liquid Capital Group
Founded in 2000 by Siepman brothers Chris and Gregg, Liquid Capital began as a marketmaker on the London options market, providing liquidity for a range of exchange-traded fixed-income, index and equity options. The company has grown rapidly and now makes markets in Hong Kong, the US and Australia, as well as in the Square Mile. The Siepmans have also added options broking and quantitative trading operations to their portfolio. The group has an IT facility in Chengdu, Sichuan province, China. Liquid Capital saw its profits soar to £12.2m on £164.4m turnover in 2008. Chris is group CEO in London, while Gregg heads Liquid Capital Australia. Between them, they have an 85% stake in the £40m operation.
9. Andy Bell - AJ Bell
Being an actuary may not be everyone's idea of fun, but if Andy Bell is anything to go by, it can be a lucrative profession. His Manchester-based firm is one of the largest administrators of self invested personal pensions (Sipps) in the UK, handling pension investments of over £5bn on behalf of 35,000 clients, plus £2.8bn of assets through its Lawshare operation. Having graduated from Nottingham University in 1987 with a first class degree in maths, Bell went on to train as an actuary and became a Fellow of the Institute of Actuaries in 1993. Two years later, he co-founded AJ Bell, and the rest, as they say, is history. It made a tasty £9.6m profit on £24.5m sales in the year to September 2008.
10. Peter Hargreaves - Hargreaves Lansdown
Plain-speaking Lancastrian Peter Hargreaves co-founded independent financial adviser Hargreaves Lansdown in 1981 with his partner Stephen Lansdown. He recalls stuffing envelopes in the front room of his Bristol cottage while the rest of the country watched Charles and Diana tie the knot in West-minster Abbey. Initially, the firm targeted accountancy businesses, as both founders were in the trade - Hargreaves an auditor at Whitbread and Lansdown at Touche Ross. But it was a newspaper ad offering direct-to-consumer guidance to the then newly fashionable unit trusts that got the firm going. Har-greaves Lansdown floated in May 2007, valued at £760m. Since then, it has shrugged off market turmoil and is now valued at £1.3bn. Hargreaves has even witten a book, In for a Penny: A business adventure (Harriman House, 2009), explaining how he did it. His stake is worth £458m, he sold £75m worth of shares at flotation, and with earlier salaries and dividends (£30m-plus in the past 10 years), he is easily worth £520m after tax.
You can read the full list of the top 100 entrepreneurs on Management Today's website.
Have an enquiry?
Send us a message online and we'll respond within the hour during business hours. Alternatively, please call us our friendly team of experts on +44 (0) 20 7607 7070.
Speakers Corner (London) Ltd,
Ground and Lower Ground Floor,
5-6 Mallow Street,
London,
EC1Y 8RQ