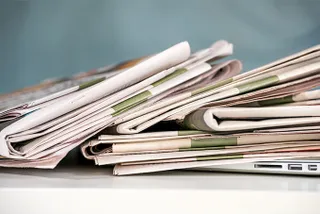 Motivators behind Team GB's Olympian Cyclists in new TV series 'My Big Fat Cycle Challenge'
The British cycling team won 8 golds at the Beijing Olympics, against all the odds and defying all expectations and predictions.
In a new television series, My Big Fat Cycle Challenge, the motivational team behind the cyclists, take on an even bigger challenge!  The aim of the programme is to get four overweight women into shape by helping them break their lifelong habits of yo-yo dieting once and for all.
The squad from Team GB taking on this challenge is performance director Dave Brailsford , psychiatrist Dr Steve Peters, perfomance motivator Shane Sutton, team nutritionist Nigel Mitchell and strength & conditioning coach Mark Simpson.  My Big Fat Cycle Challenge is being aired today and tomorrow on Sky Real Lives at 9pm and all will be revealed as to whether the motivators, coaches and nutritionist can end as successfully as the GB cyclists with all their Olympic medals.
Here are the women:
Kathryn, 30, a pharmacy technician, has been on a constant diet since her teens.  She loves takeaways, has lived in men's baggy jeans and hoodies and never worn a bikini in her life.
Mandy, 43, was taunted for being fat at school and has faced a lifetime struggle with her weight.
Lesley, 39, a solicitor, a yo-yo dieter who has flucturated between 20 and 11 stone.
Lyndsey, 33, an IT trainer who before the challenge she felt fat, lazy and unattractive.
Tune in to Sky Real Lives (October 6th & 7th 9pm) to find out what happened.
Have an enquiry?
Send us a message online and we'll respond within the hour during business hours. Alternatively, please call us our friendly team of experts on +44 (0) 20 7607 7070.
Speakers Corner (London) Ltd,
Ground and Lower Ground Floor,
5-6 Mallow Street,
London,
EC1Y 8RQ