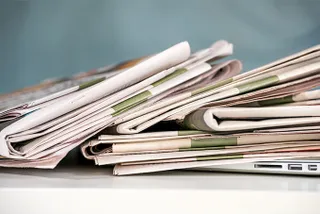 MP's Discuss the Comedy Industry
Parliament has set up its own group dedicated to the UK's comedy industry; the All Party Parliamentary Group on the UK comedy industry was started by East Kilbride's Labour MP Michael McCann.
The group hopes to promote the UK comedy industry as it is worth millions to the economy through films, television shows and stand-up comedy. Comedian John Moloney was the first person to suggest the idea of a Parliamentary Group focused on the comedy industry, he estimates that this sector is worth £300 million a year.
Michael McCann said he was surprised to discover that no APPG existed for UK comedy; he stated 'It seemed rather odd not to celebrate and promote the work of such an important British industry so we'll remedy that omission. I'm delighted to be given the opportunity to help set this APPG up because, as far as I am concerned, comedy is serious business.'
When asked whether it was right that traditionally anti-establishment comedians should become involved in Westminster, John Moloney replied 'Satire is alive and well, but I have a lot of respect for Parliament…And I love the idea that politicians are taking comedy seriously.'
John and Michael are focusing on the comedians who have already been highly successful and are an example of the benefits comedy can bring to the UK. For example Michael McIntyre's  last tour earned £21million and the 'the current Monty Python run at the O2 Arena is attracting up to 200,000 people.'
The APPG is a great thing for the comedy industry to have as the industry already holds a vital position socially and economically; 'Already, the creative industries in Britain employ more people than the engineering or pharmaceutical sectors.'
We have lots of fantastic comedians  on our website, if you would like to book a comedian for an event call 02076077070.
Have an enquiry?
Send us a message online and we'll respond within the hour during business hours. Alternatively, please call us our friendly team of experts on +44 (0) 20 7607 7070.
Speakers Corner (London) Ltd,
Ground and Lower Ground Floor,
5-6 Mallow Street,
London,
EC1Y 8RQ