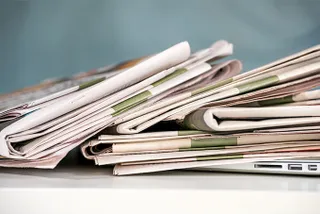 The Night Tube Launches in London
Whether you think it's a game-changer that will overhaul London's night-time economy, or an invitation for more late-night bad behaviour on the underground, the time has finally arrived, and the first of London's Night Tubes will start to run after midnight tonight.
The vision to run the Tube overnight was first announced by former Mayor Boris Johnson  back in 2013, however, tonight it will be now London Mayor Saddiq Khan who will take the first trip on the Victoria Line to launch the new service.
The first phase of the plan will see services introduced on both the Victoria and Central Lines on Friday and Saturdays, with further plans to introduce trains on a further three lines across the Captial.
Advocates of the Night Tube suggest that operating the service will give £3bn boost to London's night-time economy,  particularly benefitting  hospitality and catering businesses but also logistics, professional services and the entertainments industries. They also state that the service will ease overcrowding on the network, giving commuters more flexibility in terms of timing their journeys.
Detractors of the service have voiced concerns over safety and crime on the network, with others raising the question as to how the tube will cope without breaks which would have been reserved for maintenance.
Either way, the Night Tube will certainly offer an alternative to taxi's and the traditional 'night bus' which was the staple of late night revellers, and early morning workers, bringing London closer to becoming a truly 24 hour City.
Have an enquiry?
Send us a message online and we'll respond within the hour during business hours. Alternatively, please call us our friendly team of experts on +44 (0) 20 7607 7070.
Speakers Corner (London) Ltd,
Ground and Lower Ground Floor,
5-6 Mallow Street,
London,
EC1Y 8RQ