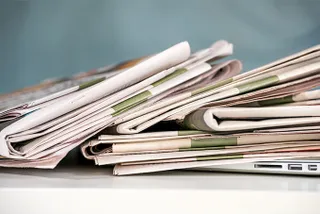 Paula brings back a Silver from Cake International!
We always knew our finance manager  Paula Mahmassani  was a baking legend, having kept our calorie count high and our desks crumb-ridden for a sweet 6 years here at Speakers Corner (shout-out to her Breaking Bad cupcakes and bespoke Dulce de Leche brownies).
So we couldn't have been prouder when she returned this Monday morning as a Silver-award winner after an intense weekend at Cake International, the UK's leading cake decorating and baking show.
Paula wins Silver at Cake International with her Chanel-inspired treats!
From 16th to 17th April, Alexandra Palace brimmed with hundreds celebrating their passion for baking, sugarcraft, and cake decoration by competing in different categories before discerning judges.
Entered into the Cupcake category - where taste, presentation, and even smell are all factors to consider - Paula spent two weeks in the build-up preparing to make her orange and raspberry/almond and cherry masterpieces, elegantly topped with hats that Mademoiselle Chanel herself would have worn had she been 6 inches tall (the treats were inspired by the Mademoiselle Privé exhibition at the Saatchi Gallery, London).
Congrats, Paula! Please feel free to practice you talents on your colleagues for future competitions. We are always here for you.
Have an enquiry?
Send us a message online and we'll respond within the hour during business hours. Alternatively, please call us our friendly team of experts on +44 (0) 20 7607 7070.
Speakers Corner (London) Ltd,
Ground and Lower Ground Floor,
5-6 Mallow Street,
London,
EC1Y 8RQ