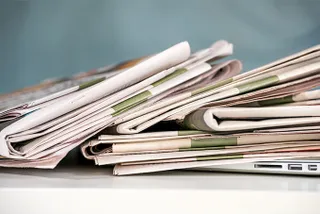 Roger Martin Speaking at World Economic Forum
Roger Martin is due to speak at the World Economic Forum Annual Meeting, along with Joseph Stiglitz  and Tim Berners-Lee.
The World  Economic  Forum has been running for over 40 years with an aim to improving the state of the world. With forums, discussions and talks from industry and world leaders, the meeting is a creative force for these leaders to group together on shaping global agendas. The theme for this annual meeting is 'Resilient Dynamism', reflecting the nature of a rapid changing society where organisations need to be flexible, have strategic agility and build resilience to risk.
Roger Martin, Dean and Professor of Strategic Management at the Rotman School of Management at the University of Toronto, is one of the many speakers featuring at this year's annual meeting. His talk is entitled, 'An Insight, An Idea with Roger Martin' and will be focussed around his breakthrough idea to dramatically change the way that modern capitalism is regulated.
Joseph Stiglitz , the former Senior Vice President and Chief Economist of the World Bank will also be speaking at a talk entitled, 'An Insight, An Idea with Joseph E. Stiglitz'. In his talk, Joseph will focus on a powerful critique of the increasing issue and consequences of the inequality for economies, democracies and societies.
Another speaker at the event will be Tim Berners-Lee, the Massachusetts Institute of Technology professor who has been credited with the invention of the World Wide Web. Tim will be doing a speech entitled, 'An Insight, An Idea with Tim Berners-Lee' about the issues and what is wrong with social networking.
Other speakers featuring at the event will be WPP CEO, Sir Martin Sorrell, speaking on future growth and UK Chancellor of the Exchequer, George Osborne, speaking on the challenges Britain and Europe are facing.
Have an enquiry?
Send us a message online and we'll respond within the hour during business hours. Alternatively, please call us our friendly team of experts on +44 (0) 20 7607 7070.
Speakers Corner (London) Ltd,
Ground and Lower Ground Floor,
5-6 Mallow Street,
London,
EC1Y 8RQ