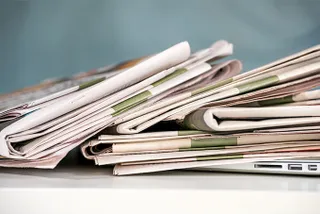 Save The Bassoon
When one considers endangered species most people would refer to the plight of the panda; a specifically coloured rhino or for the more learned, the Amur leopard. It is surprising then that a number of global news resources are highlighting the predicament of the bassoon, which isn't a member of the primate family, but is in fact the reed instrument usually found in the rarefied surrounds of your nearest symphony orchestra .

The provocatively named 'Save The Bassoon' campaign was launched by Bram Van Sambeek, a Dutch born bassoonist who looks like he should be in the indie band The Strokes rather than on the concert stage.

Speaking to the Guardian he said "At the moment, only about 1% of people on the street can even recognise this instrument" so in June he launched the campaign adding "The name of the campaign is deliberately quite dramatic because we want people to think about whether the bassoonist could be as endangered as the panda. There is a danger. And there is a danger to the future of the orchestra as a result".
Since launching Van Sambeek will continue the campaign at Berlin classical music event, Konzerthaus, this month while adding that "We have big plans for bassoon events of the kind that cannot necessarily be performed in a normal concert hall. I expect to have news soon of how we will link up with musicians and orchestras in other countries".

For more news please visit  Bram Van Sambeek's website  or look out for Twitter updates using the hashtag: #SaveTheBassoon Picture courtesy of Wikipedia: Female Bassoon Player
Have an enquiry?
Send us a message online and we'll respond within the hour during business hours. Alternatively, please call us our friendly team of experts on +44 (0) 20 7607 7070.
Related from around the site
Speakers Corner (London) Ltd,
Ground and Lower Ground Floor,
5-6 Mallow Street,
London,
EC1Y 8RQ