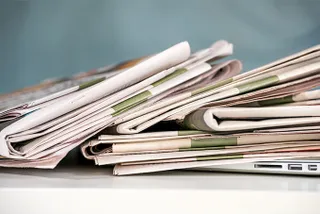 Stella Rimington supports EU plan to tackle terrorism
Greater access to mobile phone records and other electronic databases could help to tackle terrorism, according to former UK secret service boss Dame Stella Rimington.
Speaking at the RSA Europe conference in Vienna this week, the former director general of MI5 added her support to European Union proposals to track terrorist suspects by extending the amount of data ISPs and phone operators must retain.
'There needs to be more done to retain mobile phone usage, recorded CCTV footage and other information,' she said.
'National information sharing and clear differentiation of roles is needed. Terrorism is planned, financed and executed in different places. The information needs to be gathered and distributed fast using a secure method of communication.'
Rimington also told delegates that the growth in information processing and storage systems is helping the UK's fight against terrorism.
'The capacity to store information through technological means is now very sophisticated, and its advancement has been essential for intelligence gathering,' she said. 'Terrorists have to talk to each other, they need to communicate, they need to move around, and that's where technology systems can help.'
But advances in secure encryption technologies can be both helpful and obstructive, she says.
'Encryption is an advantage and a disadvantage to intelligence gathering, as is the growth of the internet.'
'There have been cases where encryption has made it more difficult momentarily to respond but there are ways around it, through collaboration with the IT industry,' she said.
*UK consumers are leading the way in online spending, according to a study conducted by Momentum Research Group on behalf of RSA Security.
Online spending in September rose by 40 per cent compared with last year. UK consumers spent €231 (£158) each while US shoppers spent €129 (£88).
But phishing and keystroke logging are scaring away consumers. Some 16 per cent of US and 13 per cent of UK consumers said they use ecommerce less than they used to.
Daniel Thomas, Computing 20 Oct 2005
Dame  Stella Rimington  was supplied as the keynote speaker for the RSA Conference in Vienna by Speakers Corner.  To book Stella Rimington as a keynote or conference speaker, please call +44 (0)20 7607 7070 or email  info@speakerscorner.co.uk .   Hamish McRae  (also supplied by Speakers Corner) was a speaker at the conference.
Have an enquiry?
Send us a message online and we'll respond within the hour during business hours. Alternatively, please call us our friendly team of experts on +44 (0) 20 7607 7070.
Speakers Corner (London) Ltd,
Ground and Lower Ground Floor,
5-6 Mallow Street,
London,
EC1Y 8RQ