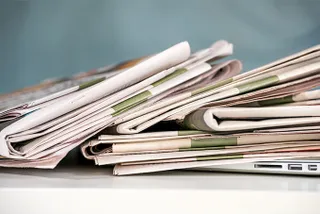 Suzi Perry Begins New Formula 1 Job
Awards host  and TV presenter , Suzi Perry has started her new job as the BBC's Formula 1 host.
Suzi  was at a circuit in Jerez, Spain to watch the teams practicing and preparing for the up and coming race, she was able to get interviews with Formula 1 stars such as Lewis Hamilton.
She managed to keep fans up to date by tweeting what was happening during practice day, Suzi told followers that she had met British driver Max Chilton and that Lewis Hamilton has crashed his car.
Suzi has replaced Jake Humphrey  as the main presenter of Formula 1 and a BBC spokeswoman confirmed that she had begun reporting.
The BBC team are very positive about their new addition to Formula 1, the spokeswoman stated that, "Suzi is a motor sport expert and we're delighted to have her as part of the BBC's F1 team this season. We're incredibly excited to get started and can't wait to get out to Melbourne in March."
Suzi will host Formula 1 for the first time in Australia, at the Melbourne Grand Prix, which takes place in March.
Have an enquiry?
Send us a message online and we'll respond within the hour during business hours. Alternatively, please call us our friendly team of experts on +44 (0) 20 7607 7070.
Speakers Corner (London) Ltd,
Ground and Lower Ground Floor,
5-6 Mallow Street,
London,
EC1Y 8RQ