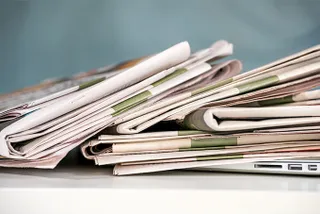 The 150th Golf Open Teed off Today in St Andrews
At 6.30am this morning Paul Lawrie strolled out onto the Royal and Ancient golf course and teed off for the start of the 150th Open at St Andrews on the coast of Scotland.  St Andrews is defined as the "home of golf" with a wealth of incredible golfing history, and you would probably go there for one of three reasons – the beach, the university, and/or the golf course.  It is a course that has enjoyed the company of every golfing star to date alongside golfing fans from Justin Timberlake to Michael Douglas, Hugh Grant, Tom Cruise and former president Bill Clinton.  At this time of year the students have left for the summer and the town becomes very quiet and sleepy – apart from the occasional weekend tourists when the sun starts to shine, and the steady supply of golfers from all over the world, particularly the United States.  Many of the golfers and well-known faces around the course love the place, not only for the history but for the fact that the locals are very used to their presence and they can relax and enjoy the relative peace.  It is also very beautiful by the beach, and although it doesn't have the technicolour sunshine awarded to other courses, it has an undeniable slightly more rugged and wind-swept charm.  As the Scotsman reported, "St Andrews' unique appeal cannot be washed away."  It is Tiger Woods' favourite golf course and after his personal and professional difficulties - commented on by everyone from his closest friends and fans to his caddie Steve Williams – it is questionable whether he can again reign supreme.  Tiger is keen to achieve a third win at St Andrews - having proudly lifted the infamous Claret Jug for the last two Opens at St Andrews in more settled times  – and if he could succeed it would be his 15th Major title.  John Daly and Justin Rose will be hot on his tail and although Seve Ballesteros cannot be there in person this year, the Spaniard will certainly be there in spirit, "I will follow the tournament from Spain...but my heart will be with all of you in St Andrews."
Hazel Irvine will also be presenting coverage in St Andrews, and the after dinner speakers Peter Alliss  and Sam Torrance  – himself a winner of an incredible 35 tournaments over 35 years – will also be in attendance as commentators for BBC2.  Presenter and awards host John Inverdale  and Clare Balding  will be presenting for Radio 5 Live and no doubt popping into The Jigger Inn or even the 4th floor Road Hole Bar which has amazing views of the course and Hamilton Hall stretching out to the sea.
In the sporting world golf is quite unique.  At a time when professional football and tennis players seem to be getting younger and younger, there are 9 over-50 year olds in this year's Open tournament, in a game which tends to rely more on guile and experience than physical prowess.  Only Steve Davis – who reached the quarter-finals of the World Snooker Championship at 52 – has come close.
So if a combination of motivation, serious knowledge and experience, and some very entertaining golfing anecdotes appeal to you, our golfing talents are here to help.
Have an enquiry?
Send us a message online and we'll respond within the hour during business hours. Alternatively, please call us our friendly team of experts on +44 (0) 20 7607 7070.
Speakers Corner (London) Ltd,
Ground and Lower Ground Floor,
5-6 Mallow Street,
London,
EC1Y 8RQ