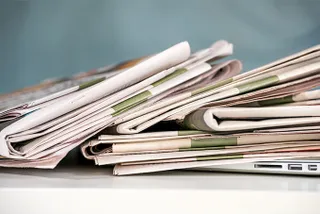 The Globed & The Globeless
So here we are again at the top of the cinematic peak with The Golden Globes, about to descend the twisty piste – full of obstacle and danger - for après-ski in the ever opulent Cafe Oscar down at the bottom.
The Golden Globes, now in its 72nd year, took place at the current regular haunt, The Beverly Hilton, last night. Seen as a full dress rehearsal for the Oscars, and offering some indication for it, it remains an important date in the entertainment diary.
The full list of winners can be found at the official Golden Globe  website but notable wins include best film for Richard Linklater's Boyhood which took a mere 12 years to make. The film literally follows it's protagonist Mason Evans, played by Ellar Coltrane, from boyhood to adolescence. In accepting the award Linklater dedicated the film to "parents that are evolving everywhere and families that are just passing through this world and doing their best...bottom line is we're all flawed in this world. No one's perfect."
Best Actress went to the ever versatile Julianne Moore for Still Alice; a film about the onset of Alzheimer's and Best Actor went to Britain's own Eddie Redmayne portraying another truly Great Britain, Stephen Hawking, in The Theory of Everything.
Despite being heavily nominated both Gone Girl, starring Ben Afleck and Rosamund Pike, and The Imitation Game, with Benedict Cumberbatch and Keira Knightley, came away Globeless.
The Oscars take place in California next month on the 22nd February.
Jason @Speaker_Corner
Have an enquiry?
Send us a message online and we'll respond within the hour during business hours. Alternatively, please call us our friendly team of experts on +44 (0) 20 7607 7070.
Speakers Corner (London) Ltd,
Ground and Lower Ground Floor,
5-6 Mallow Street,
London,
EC1Y 8RQ